Childcare professionals warn against enrolling children under 3 in childcare centres
Phub Gyem, Thimphu

Jul 28, 2017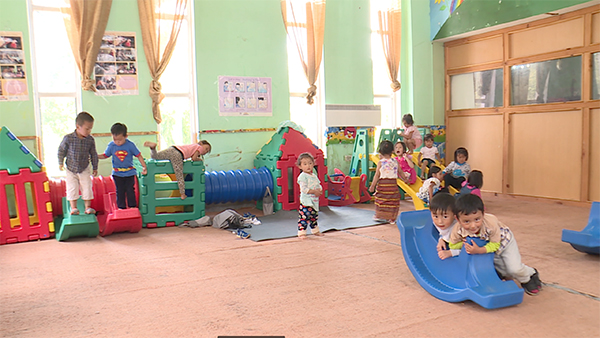 With no one to look after their child at home, a growing number of working Bhutanese parents are relying on day care centers for the care of their children. Some child care centres in Thimphu have children as young as nine months old entrusted in their care while their parents go to work.
But childcare professionals are warning against enrolling children of different age-group in the same center as they vary in their abilities, health and nutrition status and zest for learning. They say it would impact the growth and development of younger children as the childcare centers in the country are guided by guidelines designed for care of children aged 3 to 6 years.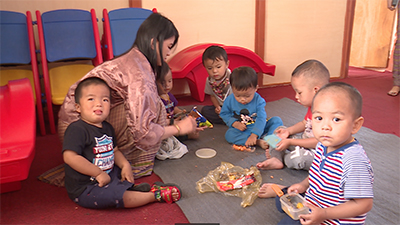 "In terms of program design, we have something called developmental appropriateness," said Karma Gayleg, the Program Coordinator of the ECCD Division of the education ministry. "There is no way an activity or a program designed for 5 year olds would be appropriate for 2 year olds. It's fundamentally not appropriate from a developmental perspective."
The guidelines for care of children aged 3 and below, which RENEW is working on, is in its draft stage.
But parents say they have not much choice. "My son is nine months old and I have no one at home to look after him," said Samten Lhamo. "It's difficult to get a baby sitter and even if we manage to find one, we can't afford to keep them as we have pay them a lot."
She says it's cheaper and easier to keep her son at the day care.
Another mother, Sonam Lhamo, has a 1 year, 10 months old son. She put him in the care of a day care center when he was just three months old since she had no one to look after him. "The ECCD is near my office and I get to feed him on time. Also, he gets to play with other children and be active and sociable."
A caregiver, Phuntsho Wangmo, said it's not hard to look after children aged 3 and above. "The challenge is with the younger ones," she said. "They cannot communicate verbally and it hard for us to know whether they are ill or not."
The ECCD program in the country was started in 2004. Since then, the number of child care centers has mushroomed. Today, there are 307 ECCD centres spread across the country.