Cordycep fetches better price in Saephu Gewog
Surjaman Thapa, Trongsa

Jul 28, 2017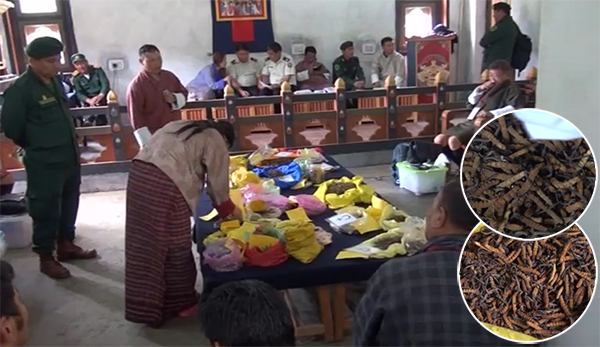 A kilogramme of best quality cordyceps fetched a little more than Nu 2m at the cordycep auction in Saephu Gewog of Wangdue Phodrang. This was the highest price recorded this year.
The lowest price  fetched during the auction yesterday was Nu 260,000 for a kilogramme.
The cordycep collectors say although the price was better this year compared to previous years, the harvest was not good.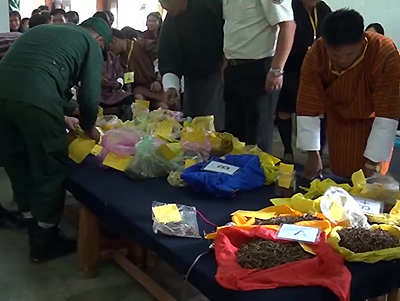 They said during such auctions only half the registered sellers turn up. Sources say the collectors mostly sell the fungus during the collection time at the source itself.
"Some collectors sell half the cordyceps at source, and bring half here at auction," a cordycep collector from Saephu, Norbu, said. "Selling all the cordyceps at source is against the forest act but if they bring the entire produce here and if the price goes down, they are at loss."
Increasing number of collector is cited as another reason for the dwindling harvest.
"I feel that the forest officials must carry out inspections before they issue the permits."For example in Bumthang there is a gate, but we don't have here, so any one gets in to collect the fungus," another collector Letho said.
Cordyceps are usually collected during the month of June and July and auctioned at this time. It is the most valuable cash crops for the highlanders.