Towards achieving land degradation neutrality
Samten Dolkar, Thimphu

Jul 27, 2017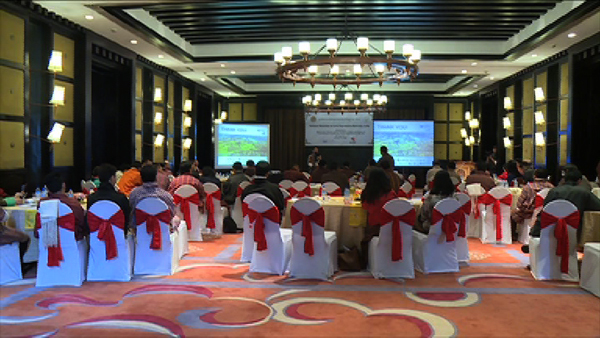 Bhutan is among the 110 countries that committed to set national land degradation neutrality targets.  In line with this, a national stakeholder workshop on Land Degradation Neutrality, LDN, was held in Thimphu to come up with a clear roadmap for LDN in Bhutan.
LDN is a global commitment to maintain and increase the amount of healthy and productive land resources.
The workshop is expected to help various stakeholders involved in the management of land-based resources to come to a common understanding. It is hoped this will enable them to figure out a way to address the problem of land degradation in a more coordinated and holistic manner.
The agriculture minister said land degradation is an issue across the country, impacting crop productivity and national food and nutrition security. He said initiatives to prevent and combat land degradation in the country are being carried out in isolation by different agencies and, therefore, it lacks coordination and focus.
"It is high time that we now address land degradation problems and issues through specific policies and proper institutional mechanisms," said the minister.
According to the National Soil Service Centre (NSSC), surface erosion is the major form of land degradation in Bhutan. Land degradation directly affects the lives of people, particularly those who rely on agriculture for livelihood.
"Land degradation, for instance, severely effects crop production," said Tshering Dorji, the Principal Land Management Officer with the National Soil Service Centre. "It not only reduces soil fertility but also removes the fertile top soil, and because of that the farmers are in a position to optimize crop production in rural areas."
The stakeholders, including those from the National Land Commission (NLC) and National Environment Commission (NEC), discussed and identified areas for developing LDN projects. They also looked at the importance and benefits of sustainable land management in combating land degradation among others.
Achieving a land-degradation-neutral world is also one of the Sustainable Development Goals (SDGs).