Demand for sand soars over the years
Passang Dorji, Thimphu

Jul 25, 2017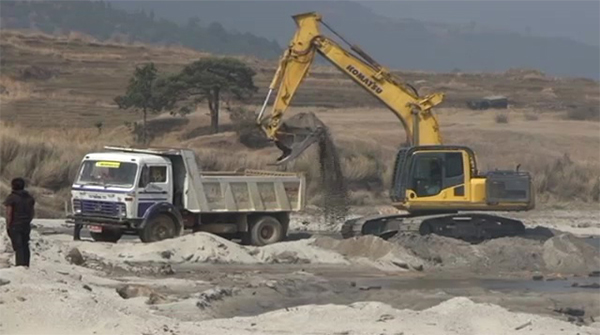 With many constructions taking place in the country, the demand for sand is ever increasing. The western region saw a threefold rise in the sand demand in the last six months.
The sand extraction site in Wangdue Phodrang alone supplied 22,430 truckloads of sand as of June this year. This is an increase of 3,755 truckloads from last year.
The rise in the sand demand is not surprising given the number of constructions being carried out in the country. At the moment, there are roughly 1,300 construction sites registered with the Natural Resources Development Corporation Limited (NRDCL). This is a sharp increase from just 483 registered construction sites last year.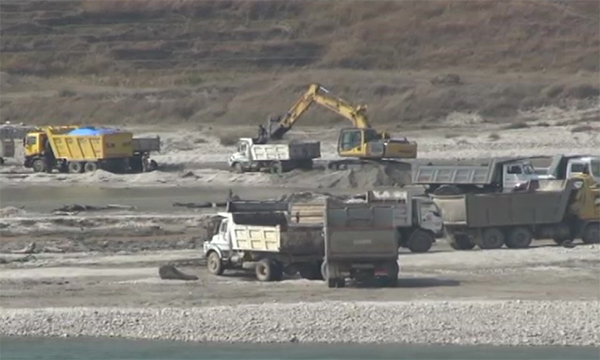 To keep up with the increasing demand, the NRDCL is looking at verifying more sand extraction sites and considering introducing new sand extraction methods.
"We are looking at collecting sand through a process called artificial barricade, which involves collecting sand when a flood occurs," said Sonam Choiphel, the Officiating CEO of the NRDCL.
The NRDCL is also considering another method called sand compaction, which is making sand out of stones. But they plan to resort to this method only if the supply falls extremely short.
The corporation plans to increase the number of sand dredging machines as well in the future.
The NRDCL currently extracts sand from sites in Monggar, Wangdue Phodrang, Gelegphu and Phuentshogling.
Officiating CEO Sonam Choiphel said sand from Wangdue Phodrang is much sought after as it's nearer, which means less transportation cost.