Longer summer vacation benefit parents at home
Sonam Tshering, Monggar

Jul 23, 2017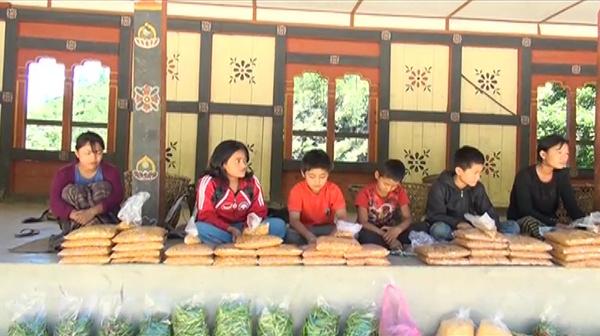 The extended summer holidays for schools across the country are found useful both for the students and parents especially in rural areas.
In Monggar, nearly 20 students from Chhaling Lower Secondary School are found helping their parents sell vegetables and flattened maize at Gangola.
Kinzang Yuden,13, takes a basket full of flattened maize to be sold at Gangola every morning. Commuters travelling between Monggar-Bumthang highway are her regular customers. "When I stay home, I look after the cattle and prepare meals at home," said Kinzang, a class six student at Chhaling Lower Secondary School in Monggar.  "I give back the amount I get by selling flattened maize to my parents."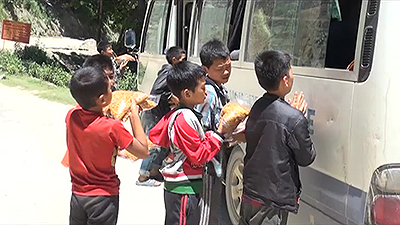 Like her, many students in rural areas lend a helping hand to their parents during their holidays instead of staying idle. "I wake up early in the morning and come here to sell vegetable items and flattened maize. "I return home after 4 pm and help my parents fetch water and fire woods," another student Namgay Rinchen told BBS.
For parents too, the month-long summer vacation has come as a blessing.
"I am able to sell flattened maize since my children stay at home and guard the maize crops from monkeys," Karma Choden from Chhaling said.
The extended summer holidays also benefitted the farmers since it coincides with the paddy cultivation season. Farmers in Chhaling cultivate maize on a large scale. It is their main source of income.