Sharpa Gewog's vendors prefer the roadside
Sangay Chezom, Paro

Jul 17, 2017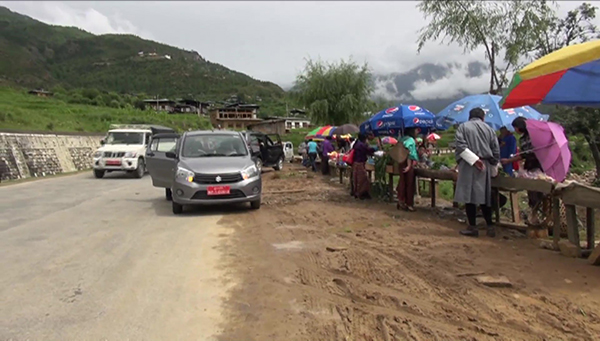 It all comes down to money. Vendors of Sharpa Gewog in Paro prefer selling crops on the roadside of the highway than in the vegetable market shed.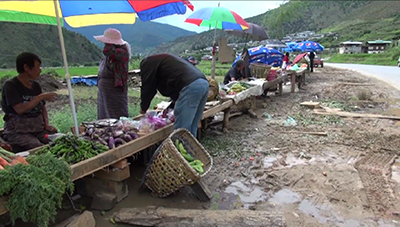 Farmers said they are minting more money by selling their produce at various strategic locations along the highway. The other advantage of roadside farm marketing is vendors can have their control over pricing.
However, they said the vegetable house constructed by the dzongkhag administration is located right below the road and customers seldom visit there.
"The shed also very small and does not accommodate all of us. But when we sell farm products on the roadsides, many people travelling between Paro to Thimphu and Phuentshogling stop and buy the fresh crops," said Wangmo, a vendor from Sharpa.
The only problem vendors face is getting wet during rainy days.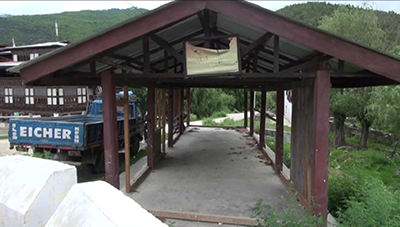 The Gup of Sharpa Gewog said the gewog office has proposed to the dzongkhag authority to develop roadside farm stands. The gup added that he is yet to hear from the dzongkhag.
However, dzongkhag officials said before proceeding further, they need a collective stand from the farmers to sell vegetables in designated places. Until new sheds are built, vendors will have to trade their agricultural produce in current condition.