Recent rain enables Tsirang farmers to transplant paddy
Namgay Wangchuk, Tsirang

Jul 16, 2017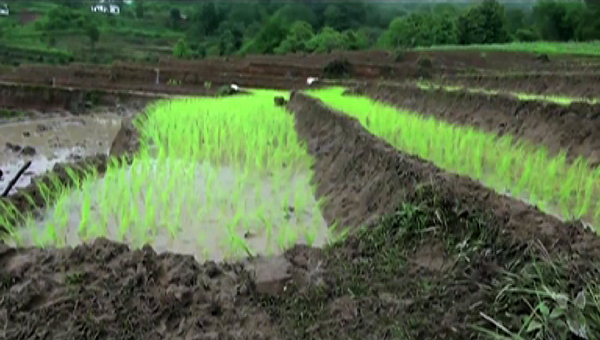 The recent wet weather caused traffic chaos across the country as landslides and massive falling boulders blocked major highways. But for the farmers in Tsirang, the heavy downpour, which lasted more than a week, came as a blessing.
The rainfall came at the right time, providing farmers with adequate water supply to carry out paddy transplantation. This is the first time in the recent years that the farmers in many parts of Tsirang were able to transplant paddy without having to worry about water shortage.
"The heavy rainfall that lashed the country recently was our savior," said Bolanath Sutar from Gosalring Gewog. "When there was no rain, there was no water. As a result, we couldn't carry out paddy cultivation," he said.
"If it doesn't rain in July, the rain of August and September is no good for paddy," added Bolanath Sutar.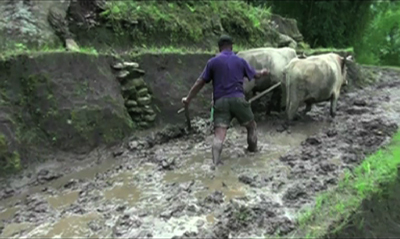 Rice is an important crop for the farmers in Tsirang. But over the years, erratic and scanty rainfall has emerged as a major challenge to rice farming. It has forced some farmers to give up paddy cultivation.
64-year-old Sangay Dorji is one of the farmers who called it quits after struggling to cultivate paddy in almost two acres of rice fields that he owns with whatever water there was.
Due to  shortage of water, there were instances where Sangay Dorji ended up feeding paddy saplings to his cows several times. It's been five years now since he gave up rice farming.
"The rainfall was not consistent," said Sangay Penjor. "If we wait for rain and delay paddy transplantation, it wouldn't ripe or mature properly. In the past, I did not have to worry about rice because I had plenty."
Farmers who continued to cultivate rice despite the challenge say it's becoming harder by the year.
This year, at least, the timely rainfall has provided them some respite.  The rice fields are filled with water and paddy transplantation is going on in full swing.