Low prices disappoint potato farmers in east
Kinley Wangcuk, Samdrup Jongkhar

Jul 16, 2017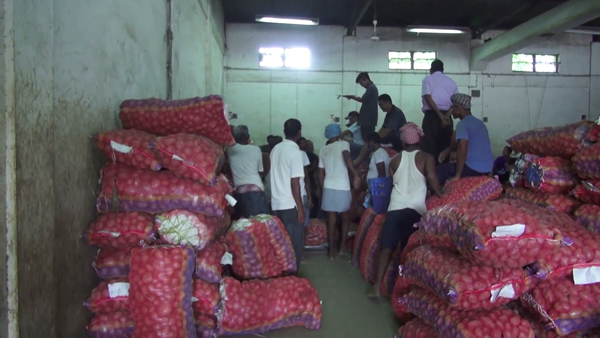 Farmers in the east are not happy with the prices they are getting for their potatoes at the Samdrup Jongkhar auction yard.
A kilogram of bigger sized potatoes are fetching Nu 17, while the smaller ones fetch only Nu 7. Last year, the farmers fetched up to Nu 20 for a kilogram of bigger sized potatoes with Nu 16 being the lowest price. As for the smaller potatoes, the minimum price recorded last year was Nu 9.
"There is not much difference in the price of bigger sized potatoes," said Yeshi Wangdi, one of the farmers who had come to the auction yard to sell their potatoes.
"What I am not happy about is the price of smaller ones. Last year, we were able to get up to Nu 14 for one kilogram. But this year, the price has dropped so much. Sometimes, we have to sell at Nu 6 or even lower," added Yeshi Wangdi.
Farmers say they would run into losses this time. "We have to pay Nu 80 to Nu 100 to transport just one bag of potatoes from our village to the auction yard," said Sangay Gembo, another farmer. "Also, we have to take into account the food and lodge expenses," he added.
An auction yard official says the decline in the price is due to a bountiful potato harvest in the Indian State of West Bengal. The official said poor packaging is also affecting the price of the potatoes.
"They pack all sizes together in one bag," said Namgay Wangchuk, the Manager of the auction yard. "It would help if the farmers pack the potatoes according to their size instead of mixing everything together."
Potato auction at the Samdrup Jongkhar auction yard began in June. About 74 truckloads have been auctioned so far.