Poor cordyceps quality disappoints buyers in Paro
Sangay Chezom, Paro

Jul 16, 2017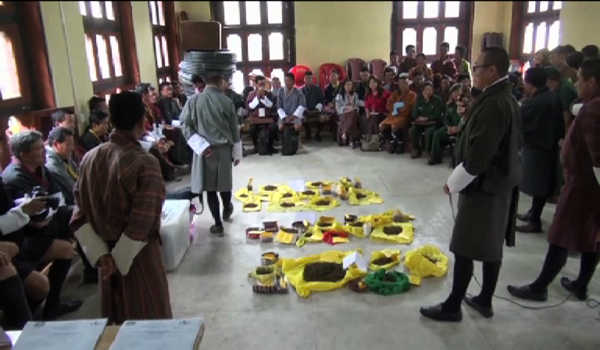 The country's first cordyceps auction for this year was held in Tsento,  Paro yesterday.  As is the case almost every year, this year too, the quality of the cordyceps collected from the dzongkhag was poor, leaving the bidders disappointed once again.
One of the buyers, Namgay Dorji, said they hardly get quality cordyceps from Paro. "It's the same every year," he said.
 The heavy rainfall in the later days of the collection is being blamed for the poor quality of this year's harvest. "The weather was fine when we started collecting cordyceps, but later it rained and then cordyceps started decaying," said Wangdi, one of the sellers.
While the buyers are not so happy, the sellers are satisfied with the amount of cordyceps they managed to collect this year.
"What I got this year is better compared to last year," said Dorji Wangchuk. "Last year, I could  earn only  around Nu 26, 000." He was hoping to earn more this year.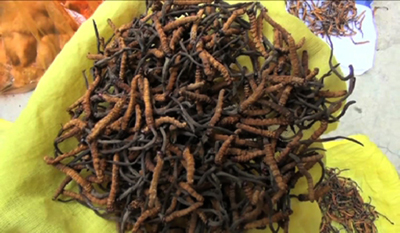 Pema Lhadon, another seller, said she was able to collect about 400 pieces, double of what she collected last year.
About three hundred collectors from Tsento, Doteng and Soe sold about seven kilograms of cordyceps at the auction. A kilogram of cordyceps fetched prices ranging from Nu 970,000 to Nu 315,000 depending on the quality of the fungus.
His Majesty The Fourth Druk Gyalpo legalized cordyceps collection in the country in 2004 as a kidu to the highlanders who have no significant source of income.