Thimphu youth engaged in meaningful activities
Komal Kharka, Punakha

Jul 14, 2017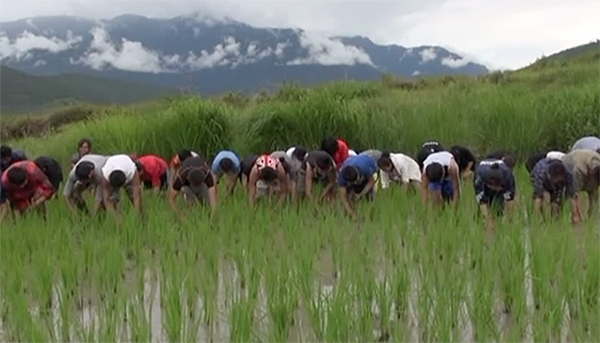 To inculcate the value of agriculture and farming to the urban youth, the first youth engagement programme was organised at Chimipang Royal Project in Punakha.
Some 53 students from Thimphu, who otherwise remain mostly idle during the holidays, took part in various school agriculture activities.
The students were taught paddy transplantation, mushroom cultivation and horticulture activities during the week-long programme. The students were also paid a daily wage of Nu 215 per day.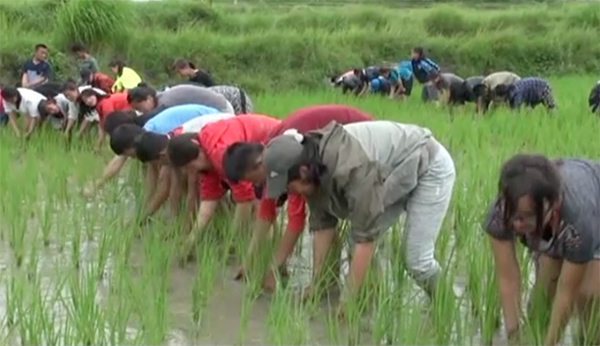 Although a first time experience for most of them working in the fields, they said, it was an enriching experience.
"After completing class 12,  I am planning to join College of Natural Resources," said Laxmi, a student. "If I don't qualify for that, I will go back to my village and teach them how to do organic farming with the knowledge I gained," she said.
"The work is not much tiring. The knowledge from this programme will benefit us in future if we take it seriously," said another student, Dechen Namgyal.
According to the National Coordinator for School Agriculture Programme, it is a pilot project aimed at engaging youth in productive activity.
"They need to know the importance of food security and self sufficiency," said B.B. Rai."With this they can be self-sufficient in future if they can take up agriculture as a profession."
This year, due to the extended summer holidays, the agriculture ministry together with ministry of education initiated the programme. Similar programme is also underway in Thimphu. There are also plans to conduct such programmes in future and take it to other Dzongkhags as well.