Retired civil servant treads untrodden path by taking up commercial farming
Surjaman Thapa, Trashigang

Jul 10, 2017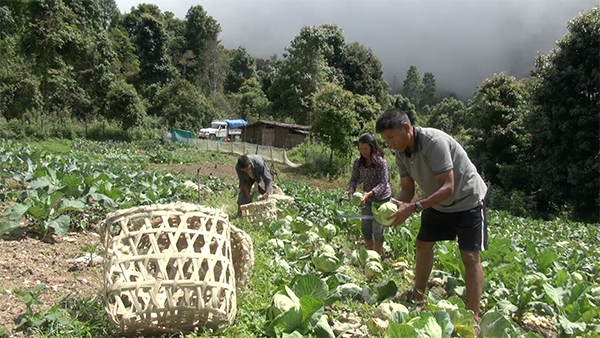 Fifty-year-old Norbu Gyeltshen is among the first few farmers to take up commercial farming in Berdoongma, a village in Trashigang where large scale farming is almost unheard of.
Due to lack of market to sell their farm produce, the people of Berdoongma grow crops only for own consumption. But Norbu Gyeltshen, a retired civil servant, who returned to his village after 23 years of service in the agriculture ministry, decided to tread the untrodden path.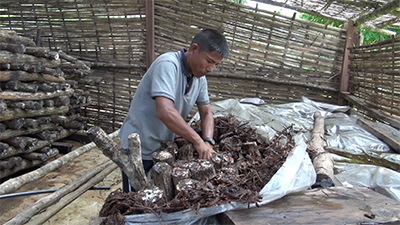 Norbu says he took up commercial farming mainly to encourage others. "Mass vegetable production is quite new here, so people aren't taking interest in it," he said. "There are only a few of us who have taken up large-scale farming and the produce is less."
While the commercial prospects look bleak at the moment, Norbu is confident the future will have better things in store for them. "The village is far-off and the road is not so good. Finding market may be difficult at the moment but I hope more people in the village would follow our footsteps and marketing our produce would get easier."
He has cultivated vegetables including cherry peppers, locally known as Dalley, in about an acre of land. Norbu has also grown cabbages and taken up mushroom cultivation.