Local music bands struggle to make ends meet
Tshering Dendup, Thimphu

Jul 9, 2017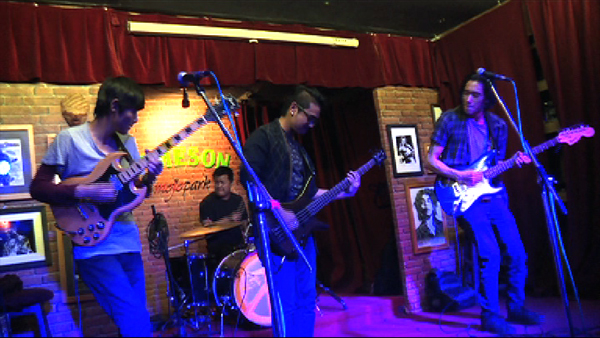 Local music bands in the country are struggling for firm footing due to lack of audience.
The only mainstream channel for them to showcase their musical talents is performing in bars and pubs.
Every week, different bands comprising of youth performers congregate at the Mojo Park, located in the heart of Thimphu town to perform their songs. It is the lone place where they get to present their music.
Bands said lack of sponsors and adequate platforms have undermined the growth of musical bands in the country.
"I am been in music business for a while but it is difficult to sustain. We cannot pay bills and necessary expenses associated with the band. We have to depend on our parents for money," said Sonam Dorji, front man of Idiocrazy band.
However, the owner of the Mojo Park, Kinley Wangchuk said apart from limited places to stage their shows, music bands lack professionalism.
"We have about four or five bands playing here on weekly basis. But they are not punctual. They lack the ability to enthral the audience with their songs."
Despite these setbacks, bands are hopeful that their music career will see light at the end of the tunnel.