People in Pema Gatshel vent frustration over bad road condition
Thinley Dorji, Pema Gatshel

Jun 25, 2017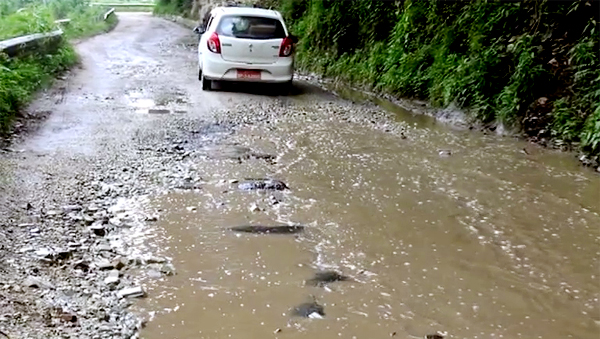 The bad condition of the road between Belnangzor to Khothakpa in Pema Gatshel is frustrating the people there. They say the road, which is riddled with pot holes, needs urgent attention.
 The seven-kilometre road connects Khothakpa, Nangkhor and Denchi town area with the current Pema Gatshel town.
"When it rains, the potholes are all filled with water," said Sangay Dorji, a local motorist.
"The road is so bad," complained Sangay Dendup, a local resident. "Roads in other dzongkhags are blacktopped properly. Here, the roads are all filled with gravels and soil. We don't understand this," he added.
Hundreds of vehicles use the road every day. Motorists fear the poor road condition could cause accidents.
"The potholes not only damage our cars but also could cause accidents," said Thinley Wandgi, a shopkeeper.
The Department of Roads in Pema Gatshel said the damaged is caused by continuous flow of water over the road. The office says it has proposed for maintenance of the road in the upcoming financial year.