Six SAARC member countries discuss cross-border health issues
Samten Dolkar, Thimphu

May 31, 2017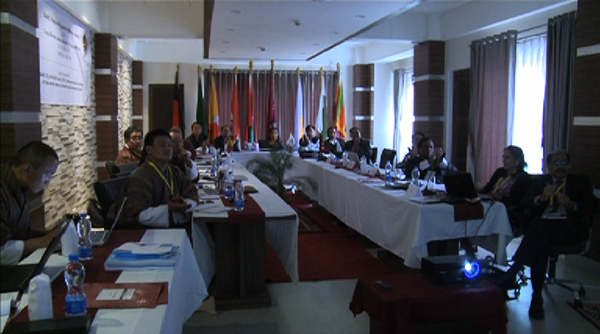 Six member countries of the South Asian Association for Regional Cooperation (SAARC) are meeting in the capital to discuss cross-border health issues related to tuberculosis (TB) and HIV/AIDS.
During the three-day meeting, members will come up with various alternatives to improve health systems in the SAARC region.
In addition, delegates will discuss adopting a mechanism to provide uninterrupted medical assistance to both nationals and non-nationals in each country.
"For instance, if an Indian national who is undergoing TB treatment comes to Bhutan, his [or her] continuation phase of treatment must be provided by the Bhutanese government," said Namgay Tshering, Chief Programme Officer of the Department of Public Health.
He added that expatriate workers living with HIV/AIDS cannot be restricted from coming to Bhutan since they have the right to treatment in the country's health care system.
Health officials went even further, saying the cross-border meeting includes plans to eradicate TB and HIV/AIDS collectively in the SAARC member states.
One measure to this end is to formulate a cross-border migration policy with health-border mobility mapping.