New hostel provides comfort to students in Samtse
Damcho Zam, Samtse

May 31, 2017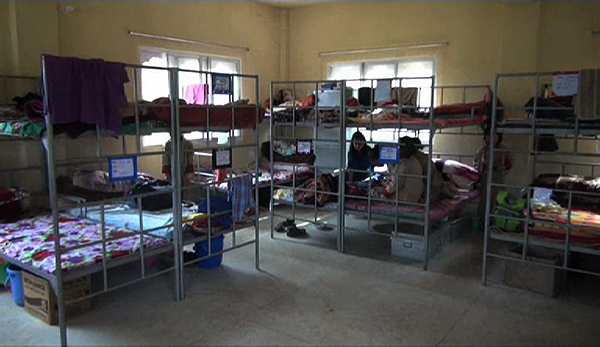 The students of Sherab Gatshel Lower Secondary School in Samtse have recently moved into a newly built two boarding hostels- one for girls and one for boys.  
They are now experiencing a sense of tranquility and comfort in the spacious new dormitories. As soon as the classes are over, students hastily return to their hostel for relaxation.
The hostel's continuous water supply and clean outdoor surroundings have renewed students' motivation and enthusiasm to study. Hostellers also said it is a rare occasion for anyone to fall sick in the new hostel.
A month ago, hostellers stayed in make-shift huts which were congested.
"The new hostel is far better than the previous one because we faced acute water shortage in our old hostel. But now we have access to enough water and can sleep on comfortable beds," said one student, Anita.
Other students said due to congestion problem in the old make-shift huts, they could not study well. But now, they are glad they can study properly.
Currently there are only about 16 students in a room and each occupies a bed, however, still some beds are unoccupied.  The two hostels have eight rooms and separate washroom facilities.
The construction of hostels started in 2015 and was completed recently. It is accommodating over 200 students.