Five men apprehended for cattle theft
Kipchu, Bumthang

May 30, 2017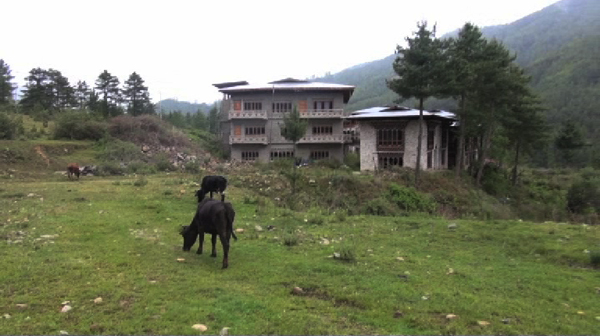 Police in Bumthang detained two Indians and three Bhutanese involved in four incidents of alleged larceny such as cattle raiding and slaughter.
The latest such incident occurred  last week.
According to police, the men allegedly stole an ox belonging to a farmer in Jalikhar village and slaughtered it at a construction site, which is a regular grazing ground for local cattle.
Police say an Indian national who runs his wife's meat shop in Chamkhar told the construction site's security guard to tie up any stray cattle and then inform him.
On the night of the incident, the suspect sent two of his Bhutanese employees and an Indian laborer who works for a local construction company to slaughter the captured ox. Local residents then alerted police, who caught the four men red-handed in the meat shop after the slaughtered animal was unloaded nearby. They were immediately arrested. Police took the security guard into custody the next day.
Upon interrogation, the security guard said it was the fourth time the group had committed such a crime.
Officials of the Bhutan Agriculture and Food Regulatory Authority seized the meat and disposed of it. The men were fined Nu 130,000 for "illegal slaughter of cattle".
In recent years, several incidents of cattle theft have been reported in the Tang, Ura and Choekhor Gewogs of Bumthang. According to the Penal Code of Bhutan, such acts are considered criminal offences and culprits are liable for value-based sentencing. The term of imprisonment is based on the value of stolen property.