Major cause of accidents on Thimphu-Phuentshogling highway: human error
Sonam Penjor, Phuentshogling

May 30, 2017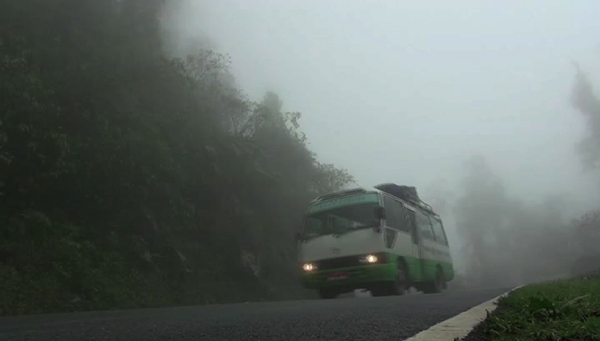 Speeding, carelessness and fatigue are the main causes of accidents along the Thimphu-Phuentshogling highway. 
Police records confirm over 100 accidents along the highway in the last five months. Over 75 of them were due to human error. Bad weather conditions in Jumja and Gaeddu regions were also a factor in the crashes.
Every day, hundreds of vehicles travel along the Thimphu-Phuentshogling highway, one of the busiest in the country. Most of the accidents are reported on the stretch between Wangkha and Kamji.
Police officials in Phuentshogling advise motorists to be extra cautious.
"If people drive slowly and carefully, I do not see any reasons for accidents," said Wangchuk La, the Police Superintendent in Phuentshogling. "Most of the accidents are all because of human behaviour."
Mechanical problems such as brake failure and steering lock are very rare, he added. "I therefore urge people to control their speed and drive safely."
Police say drivers speed along this highway because of the smooth, wide road.