Thimphu will have over 1,000 enumerators during PHC
Sonam Phuntsho

May 27, 2017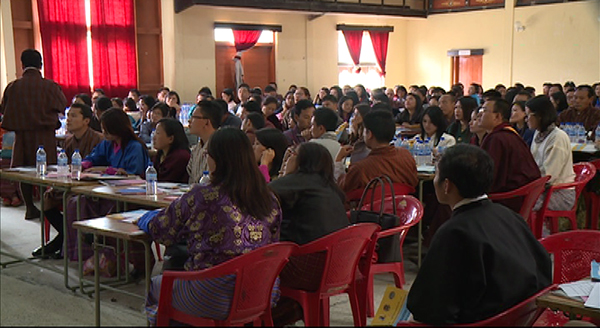 Thimphu Thromde will have some 1,140 enumerators for the second Population and Housing Census (PHC) which begins on Tuesday (May 30).
The enumerators, specifically for capital city, are currently being trained to collect comprehensive information on population and households.
The enumerators, mostly teachers, are being trained at Babesa Middle Secondary School to be well equipped to enumerate the number of people residing in the country's populated city.
"They would collect population data and basic housing information on health, education, and agriculture among others for various administrative and planning purposes. The four-day training is to give extensive training to collect accurate data and information," said Karma Wangdi, the trainer.
Some enumerators said the training is useful as they are also trained on how to approach respondents with questionnaires.
"We have to know how to ask the question in a proper manner as there are some very sensitive questions where we really need to know how to throw such questions to the people," said a enumerator, Tshering Peldon.
Population and Housing Census provides benchmark data on demographic, social, economic, and housing characteristics.
The information collected will be used for formulation of policies, planning and monitoring, and evaluation of the developmental plans and programmes. The first population and housing census was conducted in 2005.