Govt specifies thromdes will be established after electing Thromde Representaives
Phub Gyem, Thimphu

May 27, 2017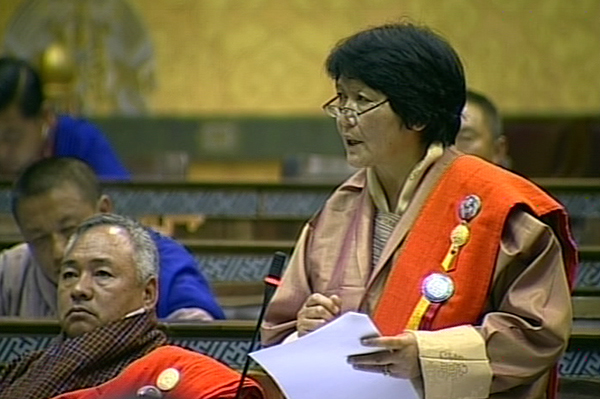 The Works and Human Settlement Minister Dorji Choden said the setting up of Dzongkhag and Yenlag Thromdes in the country will be possible once the Thromde Representatives are elected.
Minister highlighted this after the South Thimphu MP Yeshey Zimba questioned the government if thromdes will really be established.
Lyonpo Dorji Choden also said the election of Thromde Representatives has been suspended until a commission comprising of legal experts is formed.
"As per the Supreme Court's writ issued to the Election Commission, there is a need to form a commission comprising of legal experts who can sought out differences in the constitution and election act about electing Thromde Representatives."
She said the proposal to institute Thromdes itself is not unconstitutional. Foreign Minister Damcho Dorji also pointed out that the Supreme Court order declared the election of Thromde representatives unconstitutional, except for Thimphu Thromde.
"Gelegphu, Samdrup Jongkhar, and Phuentshogling elected 7 members including Thrompon for Thromde Tshogdey and for Supreme Court this is unconstitutional since there must be eight elected representatives including Thrompon for Thromde Tshogdey," added the Foreign Minister.
However, he said if the requirement is eight elected representatives, then there ought to be an additional constituency and elections must be held accordingly.
Following the Supreme Court order last August, the Election Commission of Bhutan deferred election of Thromde Representatives.
Government proposed to establish Dzongkhag and Yenlag Thromdes in 2015. It is also one of their pledges.