Former ACC Chairperson joins Bhutan Kuen-Nyam Party
Kinley Wangchuk, Samdrup Jongkhar

May 26, 2017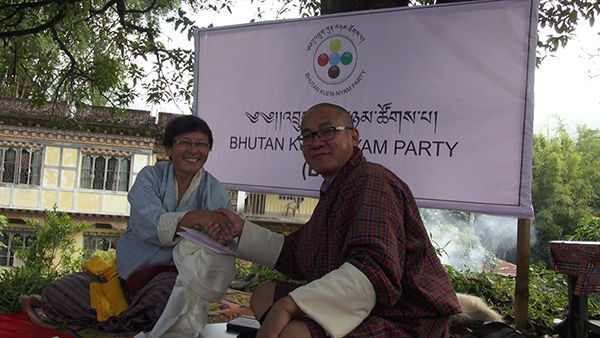 The Former Chairperson of the Anti-Corruption Commission (ACC) Dasho Neten Zangmo joined Bhutan Kuen-Nyam Party (BKP) to contest for the 2018 parliamentary election.
She has become officially registered  candidate with the party today. According to the news release from BKP, Dasho Neten will contest from Dewathang-Gomdar Constituency under Samdrup Jongkhar District.
Dasho Neten said her intention to join politics is to reinstate trust in people about politicians.
"Right now politicians are looked as thugs. They are considered as someone who cannot be trusted, that must change," added Dasho Neten.
The former ACC Chairperson also said she chose BKP because she was impressed by its' charter.
"Bhutan Kuen-Nyam Party is about values, thinking differently. That is the reason why I joined the party and also  because the president has been trying to convince me to join the party for the last 7 years".
Prior to joining politics, Dasho Neten Zangmo served as the Chairperson of ACC from 2006-2015. After resigning from ACC, Dasho became the Executive Director of Samdrup Jongkhar Initiative, which is a civil society organisation.
She is also a recipient of Druk Thuksey Award from His Majesty The King.