For the love of game, age not barrier
Tshering Dendup, Thimphu

May 6, 2017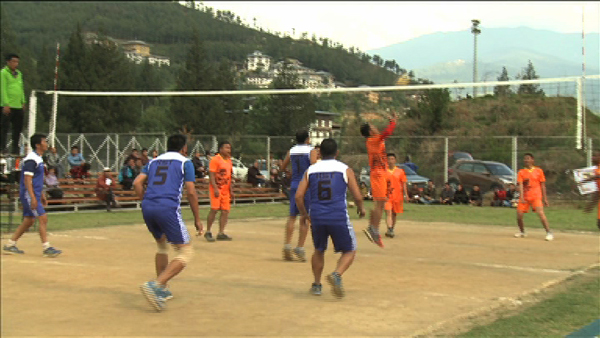 When it's about the love for the game, age is insignificant or say age has no bar. This is the message a 50-year-old man is trying to convey, playing alongside those who are way younger to him.
He is the oldest participant in the ongoing Open Veteran Volleyball Championship in Thimphu.
His wrinkled face is evident for anyone to believe that he has past his prime age. But when he takes to the court, it seems all deceiving. Karma Legden is as engaging as his younger teammates.
He said "I have been playing volleyball since 1987. And as years added on playing with friends, I was drawn more towards the sport".
Karma's role in the team is significant. He is the setter. During the last season of the championship, he was also part of the title defending team. A businessman by profession, he also frequently sponsors his team for participation in various tournaments.
But for Karma, being an ardent fan of volleyball, such competition is not the level the sport should have achieved in the country, so far. He does not recall Bhutan taking part in any international volleyball tournaments although its federation was affiliated to the Bhutan Olympic Committee since 1996.
"Today's youth are better players than what we used to be. I see a lot of potential in many of them. So if the volleyball federation could give them proper training and assistance, things would get better," added Karma.
For this time, Karma and his team could not get through to the knock out round. While it is disheartening, for Karma, there's a consolation. He has lived yet another moment in the company of his age-old passion.