Early identification crucial for those with autism
Sonam Phuntsho & Sonam Pem, Thimphu

Apr 21, 2017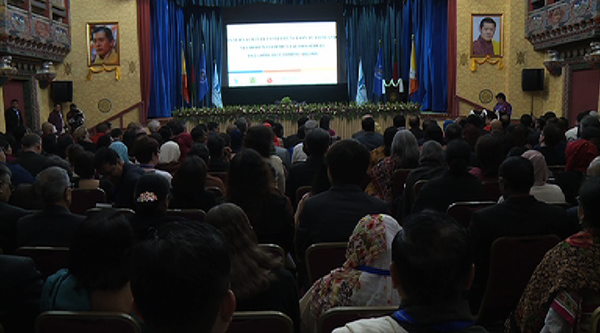 Autism continues to be a significant health issue in the world. Lack of awareness and how it can be managed still remain a challenge.
Experts said an early identification of infants at risk with autism and other neurodevelopmental disorders is a major prerequisite for intervention programmes.
"Especially in terms of neurodevelopment, for example whether the baby can recognize the object, can trace the object, whether the baby can support the neck, whether baby can start rolling, sitting, standing. So all these things we call it as developmental milestone and there are certain key ages to achieve these milestones. So that is how baby's brain is developing day by day, growing day by day so that certain stimulation has to be in place so that the  child will grow and develop in terms of neuro development," said Dr. Yorika Nishizawa, Neonatologist with JDWNRH.
The research shows that the time between birth until 36 months, is a critical developmental period in a child's life.
These months offer a window of opportunity. Early intervention programs minimize and prevent delays in development of infants and toddlers with disabilities.
These help to decrease the need for special education and related services when a child enters school, and increase their independence.
"But if there are some problem of the neuro development means that there are some delays in achieving the milestones that we have to make intervention early to facilitate to catch up the milestone. That is why it is very important to screen whether there is any delay in these milestone or not and make interventions," said Dr. Nishizawa.
Children whose special needs are identified and addressed during the crucial early years have a greater chance of reaching their full potential.
"Awareness and acceptance is important and most importantly their stories. There are people like me all across South Asia, you will find in India, Bangladesh, Bhutan, Pakistan and everywhere. But I am the only self advocate because I choose to share my stories. I want other people to come forward and share the story and help each other," shared Qazi Fazli Azeem, a participant and self advocate for autism, who was diagnosed with autism at the age of 25.
He said this increases their chance of adjusting to social situations throughout school as well as their chances of living an independent life.
Meanwhile, with collaborative effort from relevant stakeholders and policy makers, the conference aims to develop effective and sustainable multi-sectoral programs for individuals, families and communities living with autism spectrum disorders and other neurodevelopmental disorders.