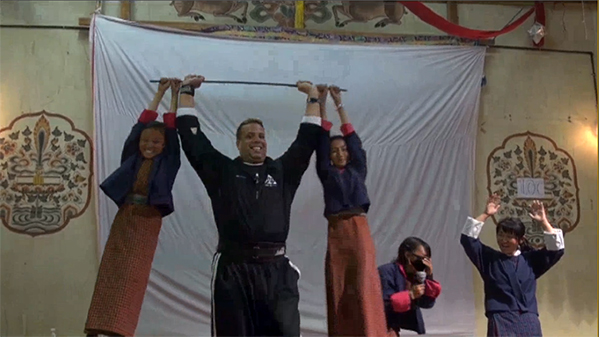 Jon Pritikin, a Guinness World Records holder who is in the country met with the students of Drukgyel Higher Secondary School in Paro on Wednesday. Mr. Pritikin made it to the 2007 Guinness Book of World Records for rolling together two frying pans with his bare hands.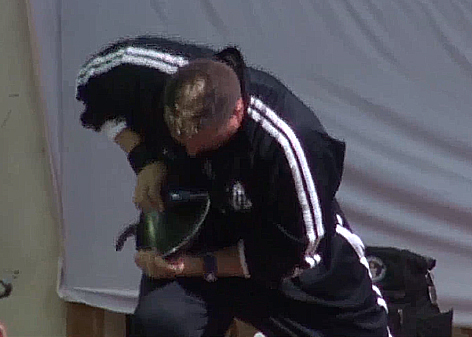 Students watched in amazement as Jon Pritikin lifted two girls with a steel rod he bent with his teeth. Apart from displaying feats of strengths, Pritikin gave an inspiring talk focusing on "feeling special about one".
Traveling the world, meeting students and delivering motivational talks are what Jon Pritikin does. Mr. Pritikin himself is a victim of bullying when he was an elementary student because of speech impediment and learning disability. He said he was diagnosed at an early age with a severe learning disability that made it difficult for him to communicate clearly.
Sharing stories about abuses he suffered at the hands of others, Pritikin said there were times when he would go home crying. He said he would cry himself to sleep. There were even darker times when he thought about giving up and ending his life.
"But I didn't because you what that is? That would be a permanent decision to temporary solutions. Tough times don't last forever," said Pritikin to the students in Paro.
Pritikin also had a piece of advice for parents of children with learning disability. He said he wouldn't be where he is today if it wasn't for his mother. "If you have a child who have a learning problem, speech problem and attention problem, or may be autism, I want you to know that if I can make it, they too can. There is hope. Don't give up on your kids."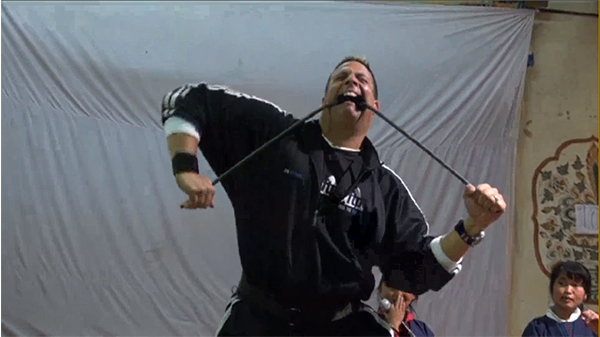 As much as they were amazed by Pritikin's strength, the students were equally inspired by his talk. This was clearly evident from the students rushing to get a hug from him and also the many high-fives he received from the students as they left the hall at the end of talk.
"I usually stay alone. After hearing him, I know it's important to interact with friends," said one of the students in the audience, Babita Gurung.
"I can tell that about 90 percent of us are inspired by his stories. We are going to help each other. That's the best thing I have learned from his story," said Rada Wangmo.
"Jon said we should forgive others no matter how bad they were to you. There is nothing that we can't do in our life. All we need is a will to do it," said Jigme Drukpa.
Jon Pritikin is in the country at the invitation of Education Ministry.