City bus service for YHSS, LMSS students
Passang Dorji, Thimphu

Mar 31, 2017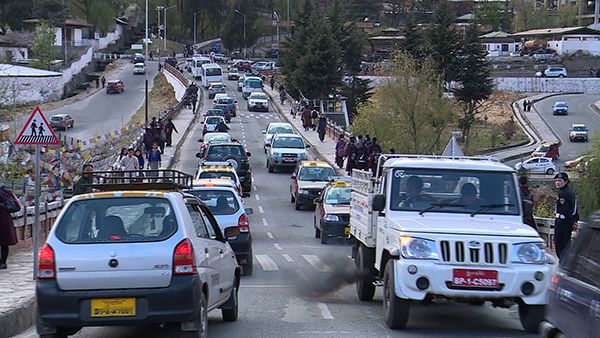 Thimphu Thromde in collaboration with the City Bus Service will together set aside 12 buses for the students of Yangchenphu Higher Secondary School and Lungtenzampa Middle Secondary School by mid April.
The move would bring some respite to students, parents and other motorists from Thimphu's growing traffic congestion.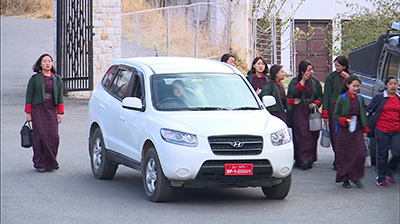 Thimphu Thrompon Kinlay Dorjee says the initiative is particularity aimed towards easing traffic congestion in the Lungtenzampa area. The bus service, he said, is being introduced for the two schools on a trial basis.
"If the trail works fine, parents of the students in the two schools will no longer have to drop off or pick up their children from schools."
The plan is also to provide the same service to other schools if the trail proves successful. Traffic congestion  is particularly  heavy during student drop-off and pick-up hours.
Of the 12 buses, eight will be provided by the Bhutan Post City Bus Service, while the remaining four bus services will be managed by Thimphu Thromde.