31 infected in chickenpox outbreak in Karmaling primary school
Namgay Wangchuk, Dagana

Mar 30, 2017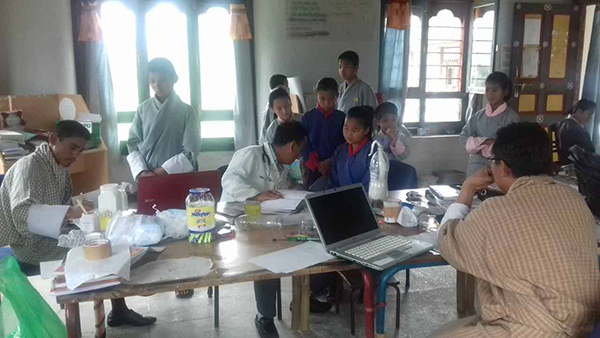 An outbreak of chickenpox at Karmaling primary school in Lhamoidzingkha dungkhag, Dagana, has left 30 students and a teacher infected with the viral infection.
The school authorities say the infected students and the teacher are being treated. The affected students have been given leave in a bid to prevent others from contracting the viral infection.
Chickenpox is a highly contagious disease caused by the varicella-zoster virus. It causes itchy rashes with blisters. The infection also causes fever and tiredness.
Doctor Gyeltshen Wangdi from Lhamoidzingkha BHU said the viral infection is a common illness that largely affects children with more than 90 percent of the cases occurring in children under 10 years of age.