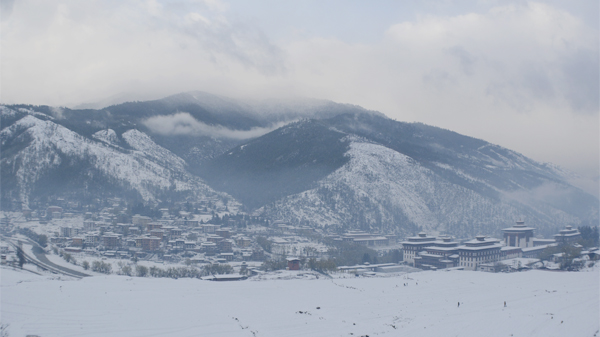 Most parts of Bhutan received the first snowfall of the year. In Thimphu, residents woke up to find the city covered with a pretty thick blanket of snow. Thimphu looked nothing short of something straight out of a postcard.
It's the most awaited snowfall for many parts of the country and it came just when people thought there isn't going to be snow this winter.
It is also the country's heaviest snowfall in the recent memory. According to the department of hydro-met services, the snowfall in Thimphu was 7 inches deep.
Bhutan experienced only light to moderate snowfall in the recent past winters, which melted rather quickly, disappointing many who wished for a bountiful snow.
This time it's different. It's a late snow given its already spring but it's bountiful. As the country enjoyed the heavy snowfall, the happiness of snow lovers knew no bounds. Facebook pages were flooded with images of white flakes fluttering.
Many were seen enjoying the heavy snowfall making snowman and playing snowball fights. Others remained home, watching big white flakes dancing through the air before gently fluttering to the ground.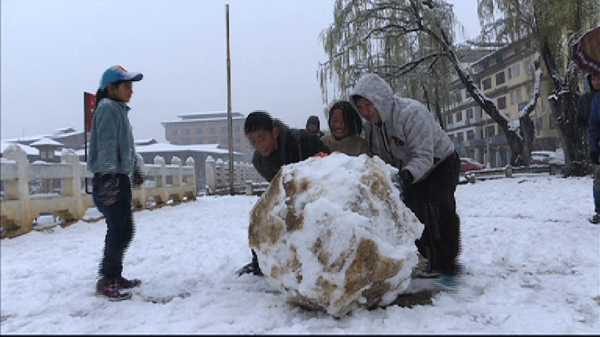 However, for those on the road, the snowfall isn't as pleasing. The road condition in the snow hit places are reported to be pretty bad and unsafe.
The east-west highway remains closed as road blocks are being reported at many places mainly along the passes.
Paro-Haa route via Chelela has also been closed due to heavy snowfall in Chelala. Thimphu-Phuensthsoling highway is open as of now.
With rain and snow in forecast for tomorrow as well, it might be wise to avoid unnecessary travels. The meteorology division forecasts cloudy weather across the country for Monday as well. The weather is expected to clear up from Tuesday.