Paro airport to introduce parking fees, prepaid taxi service
Sangay Chezom, Paro

Feb 26, 2017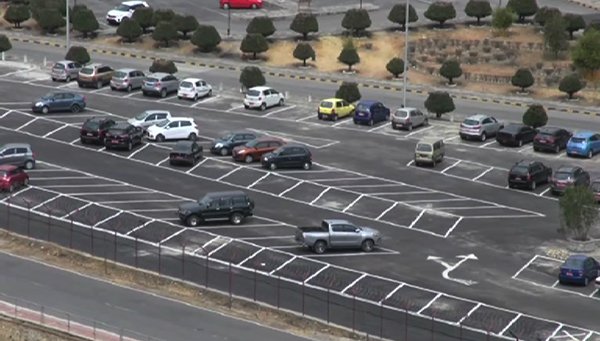 Beginning March, Paro International Airport will introduce parking fees. This means, parking in the airport car parks will be no longer free.
The airport is also introducing prepaid taxi service.
The car parks at the airport will be categorized into different zones. Zone 1 would be the most expensive with a fee of Nu 100 for 30 minutes. Parking in zone 2 and 3 will cost Nu 50 and 20 respectively. Heavy vehicles will have to pay Nu 50 extra to park in any zone. Zone 4 has been classified as staff parking.
The move, according to air airport officials, is aimed towards decongesting the parking area. "What is happening right now is that the car parks are always packed. People just park their cars all over including in the staff car parking. Some even park along the road," said Karma Wangchuk, director of the department of air transport.
The department will install automatic parking fee collection system by May as per the International Airport Standards.
Meanwhile, the prepaid taxi service is being started for the convenience of the passengers. It is also for a better image of the country. " Currently, taxi drivers wait right outside the arrival terminal and fight for passengers. This does not portray a very good image of the country because this is where the visitors get the first and the last impression of the country and the people. So, there is a need for a proper system," said the director of the department of air transport said
A new taxi counter will be opened at the arrival terminal and only registered taxi owners will be allowed to operate. The taxi fares will be as approved by the Road Safety and Transport Authority.
USD Enterprise will be operating and managing the prepaid taxi service as well as the parking fee collection.