Nanglam town in dire need of garbage truck
Thinley Dorji, Pema Gatshel

Feb 26, 2017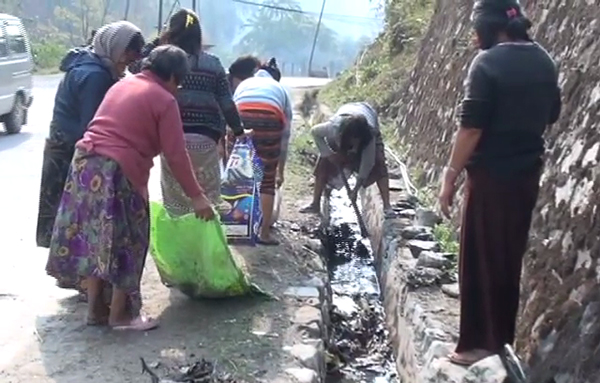 Waste management is anything but easy for Nanglam. Lack of a garbage truck is one of the biggest challenges faced by the town in managing waste.
In the absence of a garbage truck, the town has started a new initiative whereby money is collected from the residents to hire vehicles to transport the town's waste to the disposal site. While business people contribute Nu 100, the civil servants provide Nu 50.
"We had no other option than to follow this initiative," said Chana Dorji, a town businessman.
While the initiative has helped, it is not without challenges. "The wastes are collected and piled in a place until there is enough to be transported to the disposal site. But what happens is that often the wastes get strewn all over by wind and dogs.
Nanglam Drungpa, Karma Wandi said the Dungkhag has requested the government for a compactor truck. " We are hoping to get one soon. Until we receive a compactor truck, we will have to stick to present initiative."
Nanglam town has been carrying out regular cleaning campaigns for sometime now in a bid to keep the town clean and hygienic. The town is home to more than a hundred shops and three manufacturing plants and about 5 to 20 tons of wastes are collected every month.