BoB Connect Agency, a banking service for rural community launched
Sonam Pem, Thimphu

Feb 24, 2017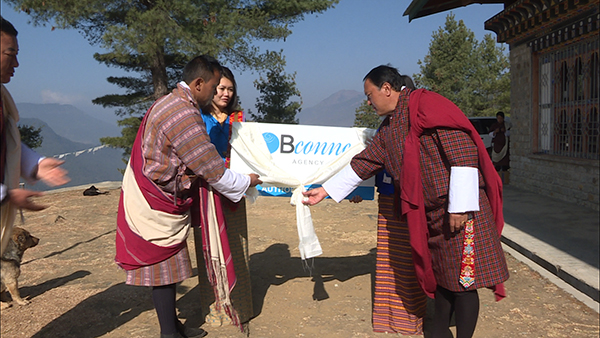 The people of Genekha, Khasadrapchu and Jungshina in Thimphu will no longer have to travel to Thimphu to avail themselves of banking services. Thanks to the Bank of Bhutan (BoB) Connect Agency, a new banking service, which was launched in Genekha today.
BoB Connect Agency is a banking service where the bank will appoint agents in the communities to provide banking service to the people. The move is BoB's latest initiative aimed towards promoting financial inclusion in rural communities.
The BoB Connect Agent for Genekha, Dechen Tshomo said the initiative will make banking a lot easier for the people. "Up until now, we had to go all the way to Thimphu to deposit, withdraw or transfer money. It was a hassle particularly for those without car. People can now do all these through BoB Connect Agents."
The agents will provide services such as deposit, withdrawal, fund transfer, loan repayments, phone recharges, electricity bill payments using the M-BoB mobile banking app.
The CEO of the Bank of Bhutan, Pema Nadik described it as a cost effective way of taking banking service to the doorsteps of rural communities. " It would not have been economically feasible for us to open a branch everywhere. Agents will be appointed from within the community. They can be a shopkeeper, an individual, retired bankers or retired army personnel with credibility. The agents will be provided a small amount of commission. So, it's a win-win situation for everybody."