Farm road boost orange business in Paibang and Gongphu, Zhemgang
Pema Samdrup, Zhemgang

Feb 23, 2017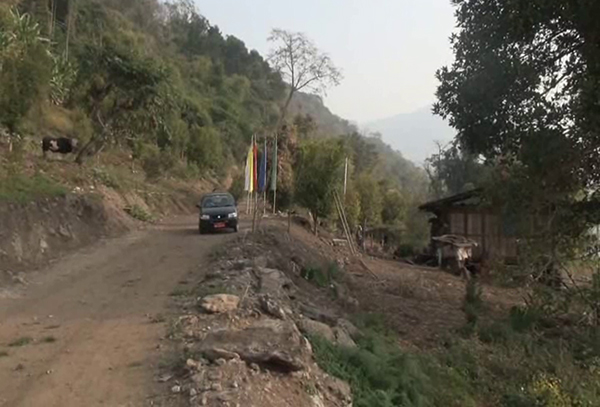 Life has changed for better for the people of Paibang and Gongphu villages under Trong Gewog in Zhemgang since the arrival of farm road last year.
One glaring change the road has brought about in the two remote villages is the way farmers trade their oranges, which is an important cash crop.
Earlier, the orange growers in the two villages had to carry oranges on their back till the nearest road point. But now with the road at their doorstep, they no longer have to undertake the laborious job. "The road has enabled us to do brisk orange business," said a villager.
In fact, they do not even have to take the oranges to the market. Buyers come to the village. Yeshey, a farmer from Piabang said he sold all his oranges straight from the orchard this year. "Dealers came with trucks and took everything. Life has become a lot easier with the road."
Besides orange, the villagers are now planning to take up mass vegetable cultivation to enhance their income.