Monggar DT pushes for school up gradation
Sonam Tshering, Monggar

Feb 23, 2017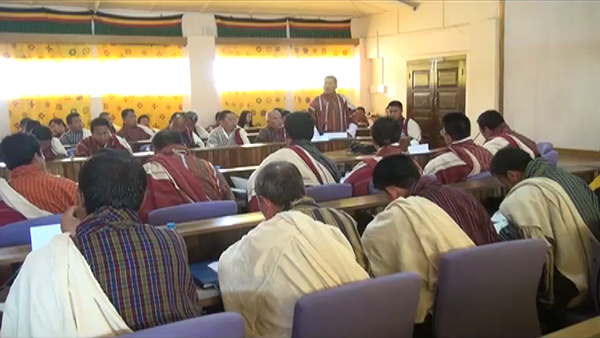 Local leaders of Monggar want schools in their gewogs to be either upgraded to high school or transformed into central schools.
Doing so, they said will save the students from the trouble of having to study at far away schools.
The issue cropped up at the recent Dzongkhag Tshogdu. Dremeste Gup Kuenzang Tshering asked if Drametse Central School could be upgraded to higher secondary since it has a good number of students and all the other necessary infrastructure and facilities.
The Chief Dzongkhag Officer, Ugyen Thinley said Dremetse Central School could not be upgraded to higher secondary school due to teacher shortage and lack of science laboratory.
The gewog leaders also asked about the possibilities of upgrading Nangkor Middle Secondary School to central school and Kengkhar Lower Secondary School to middle secondary.
The Chief Dzongkhag Officer Ugyen Thinley said Kengkhar Lower Secondary cannot be upgraded because there is water shortage at the school. He also explained that for a school to be upgraded to central school, it has to fulfill certain criteria. "One of which is the student number.
The school has to have a minimum of 800 students."
The Tshogdu decided to submit the resolution to the Education Ministry.