Samtengang Green Bhutan Nursery making waves
Demba Tshering, Gelegphug

Feb 22, 2017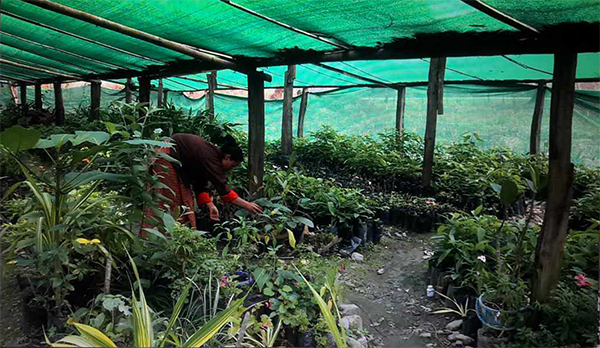 The Green Bhutan Nursery in Samtengang in Gelegphu is doing brisk business. Run by 37-year-old Kabita Gurung, the nursery grows close to a hundred varieties of flowers, ornamental plants, tree saplings and bonsai plants.
The mother of four set up the nursery last year with the help of her husband after a lifetime of interest in gardening. Having had no formal training, Kabita says she learnt all that she knows about gardening from the internet.
An increasing number of Bhutanese are buying from her particularly the Bonsai plants. Kabita's nursery has about twenty different bonsai species including weeping fig, umbrella and rubber plants.
"I hope Bhutanese buyers would choose to purchase plants and flowers from me rather than importing from elsewhere," said Kabita.
She invested around a million ngultrum in setting up the business. Last year, she earned about Nu 60,000.
Kabita and her husband plans to expand the business with an aim to take over the local market.