White-bellied Heron: Pride of Berti
Surjaman Thapa, Zhemgang

Feb 22, 2017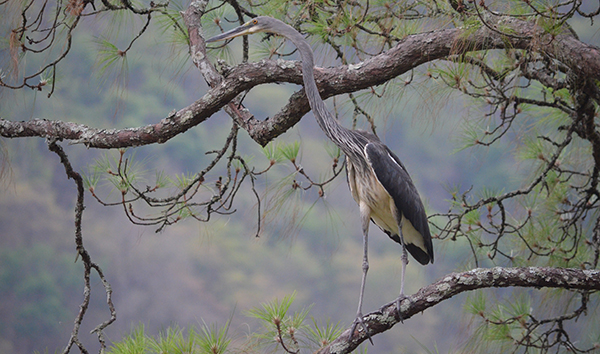 Berti in Zhemgang is home to White-bellied Heron, one of world's critically endangered birds. For Berti community, the endangered bird is a boon. The community has witnessed many positive developments over the years. All thanks to the bird.
Fifty two-year-old Dorji, a farmer is Berti's Heron focal person appointed by the Royal Society for Protection of Nature (RSPN). He says the bird is the pride of Berti.
"We do not have any religious sites or places to attract tourists. The only thing we have is the White-bellied Herons. Because of it, we are getting visitors including tourists."
Also, numerous efforts undertaken to conserve the bird and its habitat are benefiting the locals. Berti is a fishing community located on the banks of Mangdechhu. As part of efforts to protect fish population for the bird, the community is being dissuaded from fishing in certain restricted areas. In return, they are being provided with alternative means to earn livelihood.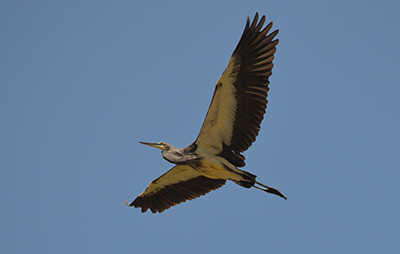 "The Jigme Singye Wangchuck National Park has provided us with cardamom seedlings, while RSPN provided us with fish tanks. This is all because of the bird," said Dorji Wangchuk.
Another local, Dorji Tshering said the bird causes no harm. "All they do is feed on the fish."
While the community is enjoying the benefits that come with the bird conservation efforts, officials from Jigme Singye Wangchuck National Park in Tingtibi and RSPN are worried about the bird's stagnant population growth. Despite various conservation efforts, the bird population has not increased.
White-bellied heron is one of the fifty rarest bird species in the world. Today, there are only about sixty Herons in the world with 28 of them believed to be in Bhutan.
Park officials said the white-bellied herons have specific habitat requirement, which might have led to fragmentation in its population. But the bird is losing its habitat.
"Community will benefit more if they conserve the bird and avoid fishing for cash. But some people still fish along the protected river basins where the heron feeds. Illegal fishing at night using electric current is also common, affecting the fish population. These are the challenges we face," said Phuntsho, a senior manager with Jigme Singye Wangchuck National Park.
RSPN is continuing works to monitor the bird's habitat and population. It is also carrying out awareness programmes to help prevent the bird's extinction.