Khamdang Gewog water shortage worsens
Tshering Zam, Trashi Yangtse

Feb 20, 2017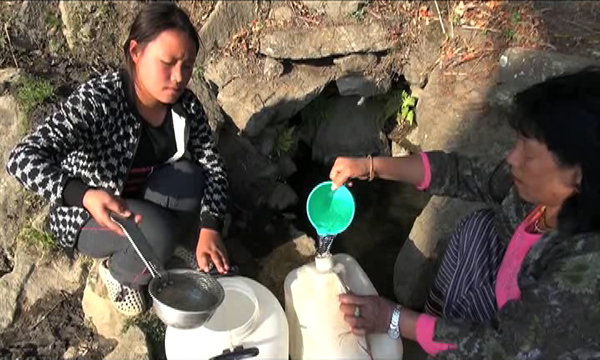 The problem of drinking water shortage is anything but new to the locals of Khamdang Gewog in Trashi Yangtse. What is new, though, is that the shortage has worsened over the years.
Gewog residents have been putting up with the problem for almost two decades now. Over the years, as the population in the Gewog grew, the villagers witnessed the problem getting worse.
"With the coming of schools, temples and other developmental activities to the Gewog, the water shortage only became acute," laments Sonam Phuntsho, a local man.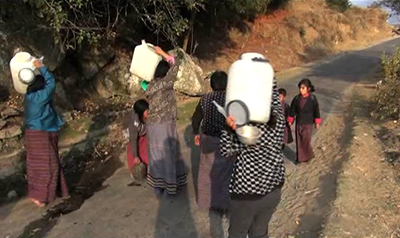 Soaring population meant the villagers have had to share the already scant water source in Buyang, which is about 12 km away from the Gewog, with the new residents.
"The government has been encouraging farmers to grow vegetables in huge quantities. In our case, though, this is not possible. Forget growing vegetables, we do not even have enough water for drinking and washing," shared Tawmo, another villager. Maintaining hygiene, obviously, is a daunting task. Most of the times, the villagers are forced to forego cleaning toilets.
However, on the bright side, it does seem like there is a potential solution in sight. According to Khamdang Mangmi, Sangay Tempa, the Gewog has been eyeing a new water source. If tapped, Chunduchhu, the new water source, located above Yangtse Gewog, is expected to ease Khamdang's longstanding water woes.
But until this plan materialises, the Gewog's population have not much choice. All they can do is hope for the best. Khamdang Gewog is home to about 270 households.