Monggar hospital to get gynecologist soon
Sonam Tshering, Monggar

Feb 20, 2017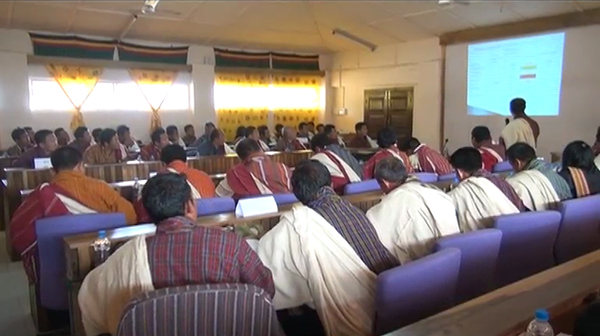 Monggar Regional Referral Hospital will soon get a gynecologist. This is a much awaited news for the people of Monggar who have been without a gynecologist for over a year since the hospital's former gynecologist got transferred in December last year.
At the Dzongkhag Tshogdu held yesterday, Monggar Regional Referral Hospital's Medical Superintendent, Palden Wangchuk said the Health Ministry recently approved the hospital's request for a gynecologist.
As of now, apart from being without a gynecologist, the hospital also does not have adequate medical specialist and pediatrician. The issue was high agenda at the Dzongkhag Tshogdu where local leaders voiced public concerns relating to the matter. Monggar Gup Norbu Wangchuk said patients have been complaining about having to return home without diagnosis.
"Without these specialists, it's difficult for patients to receive proper health examination. Sometimes, they are sent home with nothing. Not having adequate specialists in such a big hospital is a waste of other hospital resources and a frustrating matter for the patients," said Monggar Gup Norbu Wangchuk.
Monggar town representative Namgay said the shortage of medical specialists at the hospital not only complicates the lives of people in Monggar but also of those in five other eastern dzongkhags as well.
In the case of gynecologist, the Medical Superintendent Palden Wangchuk said the hospital has been trying its best to meet the patients' needs by bringing in gynecologists from Samdrup Jongkhar and the national referral hospital."As for the need for additional medical specialist and pediatrician, even the national referral hospital does not have enough."
Given its standard, the Monggar Regional Referral Hospital is supposed to have 34 doctors but it has only 13.