22-year-old man charged with voluntary manslaughter
Changa Dorji, Thimphu

Feb 17, 2017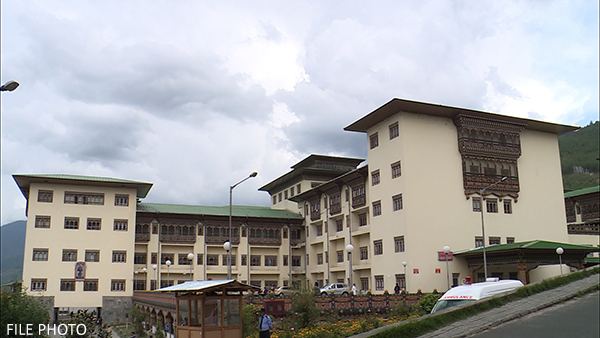 Thimphu Police have charged a 22-year-old man with alleged voluntary manslaughter. He is accused of causing the death of a 24-year-old man. The incident happened last Wednesday. The accused has confessed to the crime.
According to the statement provided to the police by the accused, the deceased who was a security guard at the national referral hospital, was on night duty and was doing his rounds when he encountered the accused in one of stores at the hospital's new block.
The deceased, after asking the accused to leave the place, was on his way out when the accused attacked him from back causing the deceased to fall. Doctors who examined the deceased  confirmed that he had died from severe brain injury.
The accused was a laundryman with the hospital but was terminated from job on disciplinary grounds. He has been spotted loitering in and around the hospital regularly.
In his statement to the police, he confessed to having spent nights at the hospital store rooms. Police records also show that he has been convicted for other crimes in the past as well.