Heavy vehicles and geological factors blamed for Nganglam-Panbang road damage
Thinley Dorji, Pema Gatshel

Feb 17, 2017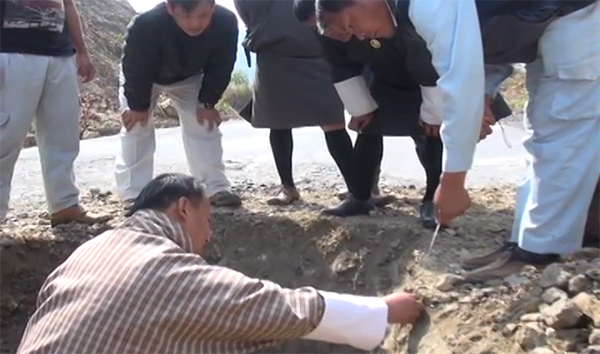 Heavy vehicles and geological factors are to be blamed for the bad condition of Nganglam-Panbang highway, according to the preliminary findings of an investigation carried out by a team of experts.
A team from Department of Roads (DoR) carried out the investigation on the 55-kilometre road condition for three days. Laboratory test carried out to assess the quality of materials used showed that the quality of the road has not been compromised.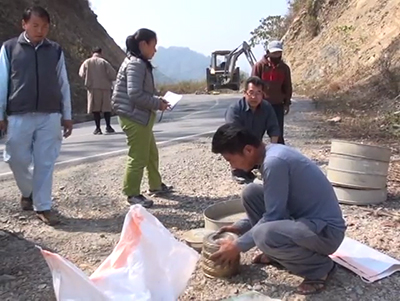 One of the team members, the chief engineer of DoR, Trongsa Taujay Chedup said the road is designed only for vehicles with a load carrying capacity of 16 metric tons.
"But we found out the minimum cement load a truck carries is 12 metric tons and the truck itself is 8 to 10 metric tons. So, the total load comes to around 19 to 20 metric tons. The 10 wheelers carry about 35 metric tons."
While the road is designed for use by 200 to 300 vehicles in a day,
the team found out that an average of 400 vehicles use the highway every day, half of which are overloaded heavy vehicles.
The team will carry out the final investigation in summer. They will then submit the detailed report to the Prime Minister, who called for an investigation after his recent visit to Norboogang.
The highway, which was blacktopped last year, has developed cracks and potholes at certain points. A Japanese construction company constructed the road at the cost of over Nu 1 Billion.