SJ DT rejects Lauri Gewog's bridge request
Kinley Wangchuk, Samdrup Jongkhar

Feb 17, 2017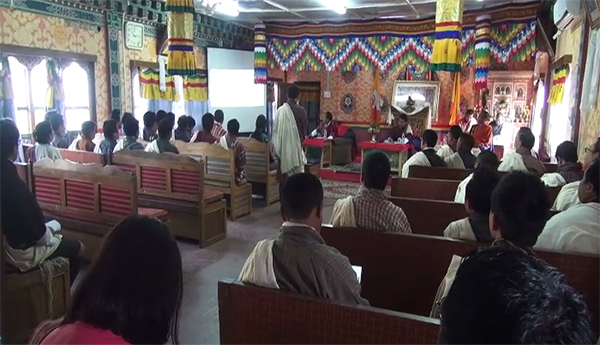 The construction of Wongthig to Zangthig farm road in Lauri Gewog, Samdup Jongkhar is nearing completion. While the villagers are looking forward to reaping benefits that come with road access, they say the road would not be of much help without a motorable bridge over Zangthig river.
If everything goes as planned, the 10 km farm road is expected to be ready by this April. The farm road will benefit Zangthig, Dungmanma and Tshothang Chiwogs in the gewog. Lobbying for a bridge over Zangthig river at the Dzongkhag Tshogdu (DT) yesterday, the local leaders of Lauri Gewog proposed that the bridge construction be included in the current Five Year Plan.
The gewog also sought DT's approval to pour the entire gewog budget for the 2017-2018 financial year, which is Nu 5 M as well as the gewog development grant of Nu 2 M into constructing a motorable bridge over Zangthig river. Gewog Mangmi, Tenzin said they will still be short of Nu 6 M, which the gewog requested the Dzongkhag to provide from the Dzongkhag development grant.
The Dzongkhag Planning Officer, Ngawang Chophel said a proposal has been submitted to the Gross National Happiness Commission seeking approval to begin the bridge construction in the current Five Year Plan.
"If the proposal comes through, we will use Nu 5 M from the gewog budget to build the foundation of the bridge. The remaining works and budget for it will be put up in the next Five Year Plan."
However, despite efforts by the gewog leaders to convince the DT members, the meeting decided to shelve the bridge construction for 12 Five Year Plan owing to budget constraint. Dzongda Therchin Lhendup also dismissed the proposal to use the Dzongkhag development grant for the bridge construction.
" It is not possible to give the Dzongkhag development grant to one gewog. It is meant for use by all 11 gewogs in Samdrup Jongkhar."