BKA and BIMA at row over recent karate championship
Phub Gyem, Thimphu

Feb 16, 2017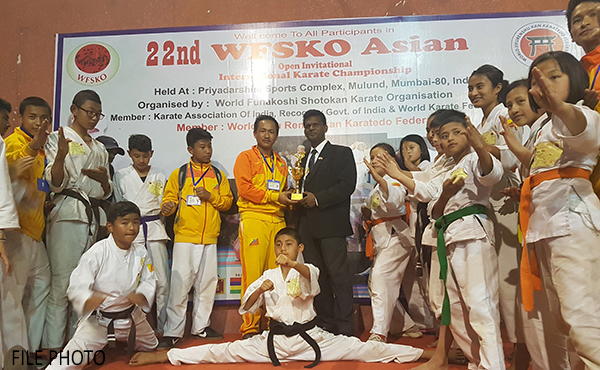 The Bhutan Karate Association (BKA) and the Bhutan Institute of Martial Arts (BIMA) are at loggerheads over the latter's participation in the 22nd Asian International Karate Championship held last week in Mumbai, India.
BKA disapproved BIMA's participation on the grounds that BIMA took part in the championship without BKA's consent or approval.
BKA slammed BIMA's participation as "unconstitutional" and "unauthorised". BKA's Program Officer, Dorji Wangchuk said BKA is the only legal association affiliated to the Bhutan Olympic Committee (BOC) authorised to promote karate in the country. The association says BIMA is neither a member nor an affiliated club of BKA.
"Every sport association and federation in Bhutan are affiliated to BOC and have their own set of rules and regulations. In terms of Karate, Bhutan Karate Association has also got our own set of rules and regulations."
Dorji Wangchuk said article 7.9 of the constitution of Bhutan Karate Association states that no association, individual or a club is allowed to start or conduct karate activities in the country, as well as participate in any ex-country or international games without the approval and consent of BKA.
BIMA, on the other hand, argues that they are an autonomous institute with a license approved by the Labour and Human Resources and the Economic Affairs Ministries. Dhan Raj Rai from BIMA said as an autonomous sporting body, they don't see any need to seek approval from any association.
"We have not received any guideline or instruction from the government that says we are to operate under an association or federation. As far as we are concerned, we are not registered or affiliated with any sporting federation or association through which we should route our activities."
BKA plans to look into the case and take appropriate actions against BIMA. Meanwhile, the BOC said they have no comment as the BIMA is not affiliated with BOC.
Twenty two athletes led by BIMA took part in the International Karate Championship. The team brought home 26 medals and was declared the best performer among the eight participating countries.