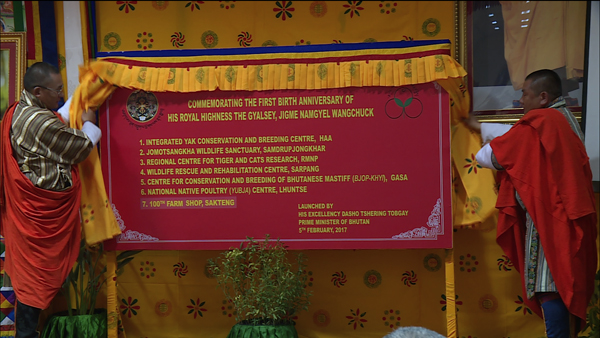 In a series of events to commemorate the first birth anniversary of His Royal Highness the Gyalsey, the Ministry of Agriculture and Forests held several activities and programs across the country.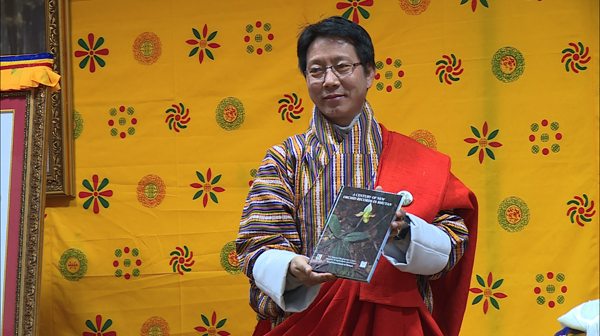 The events were graced by the Prime Minister and the Cabinet Ministers in the capital, yesterday evening.
Several centers for conservation and research were launched which include Integrated Yak Conservation and Breeding Centre in Haa; Regional Centre of Tiger and Cats Research in Tingtibi, Zhemgang.; establishment of the Centre for Conservation and Breeding of Bhutanese Mastiff in Gasa ; and National Native Poultry Conservation Centre in Lhuentse under the aegis of the Royal Government of Bhutan.
Other highlights include inauguration of the park office for Jomotsangkha Wildlife Sanctuary; and the Wildlife Rescue and Rehabilitation Centre in Jigmeling, Sarpang.
The Prime Minister also launched Children's Illustrated Wildlife Map of Bhutan which was developed by the WWF- Bhutan and Department of Forests and Park Services.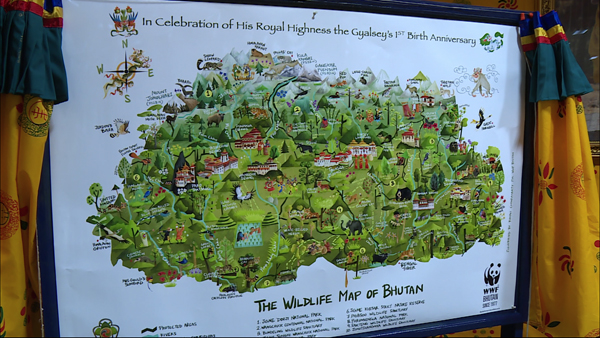 The Illustrated map described with cartoons is first of its kind using artwork and creative visuals to excite children to learn about country's rich biodiversity.
A book on " A Century of Orchid Record in Bhutan' was launched along with the Policy Brief on Energy Efficiency Improvements in the industry Sector of Bhutan.
The Ministry also launched the first National Forest Inventory report, often dubbed as the repository of forest resources information and data.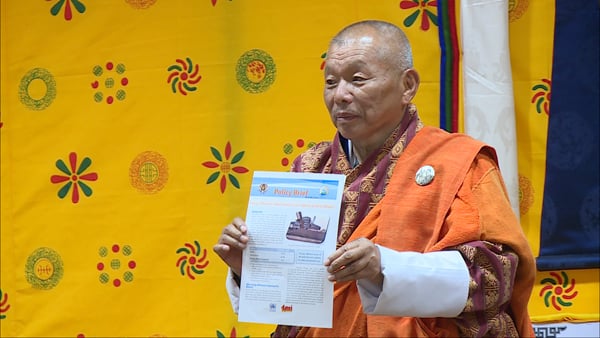 For those involved in putting out the National Forest Inventory report successfully, a ceremonial award of certificates was given by the Prime Minister.
Prime Minister Tshering Tobgay, also declared the 5 best RNR employees from across the country for their dedicated service.