Regional tourists can now obtain entry permit clearances through Online Permit System
Sonam Choden, Thimphu

Jan 30, 2017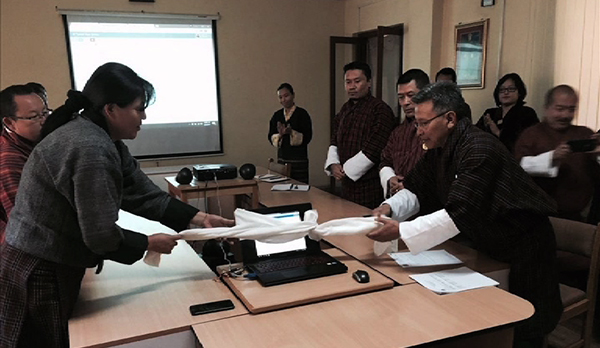 Regional Tourists who wish to visit Bhutan will now be able to obtain their entry permit clearances and route permits before their arrival in the country.
Department of immigration under the Home and Cultural Affairs Ministry and Tourism Council of Bhutan (TCB) launched the Online Permit System on Thursday.
With the online service, tourists will no longer have to wait in queue to obtain permit clearances. The facility will help to reduce processing time and enhance smooth visitation by the tourists.
"Apart from saving time, we need not have to stand in queue to get permits at the immigration offices. We land up spending some amount by staying in the border areas," said a tourist from India, Neelesh.
Another Indian tourist Mrinal ManuJ said they have come all the way to Phuentshogling just to get a permit.
"Right now we have to go to the Phuntsholing and get permit for Thimphu and Paro. Again we need to get route permit to go to other places. But if we can get all documents at a time it will be of great help and I really appreciate the move," he added.
The service can be availed through registered tour operators and TCB certified hotels that are registered on the system.
The facility is on trial for three months and will be applicable from two entry points of Paro and Phuntshogling.
Tourists just need to give their biometric information at the entry point.
With this system, registered tour operators and TCB certified hotels will have to provide services such as licensed guide, transportation, minimum three-star accommodation facility among others.