Fruit Processing Plant in Lingmethang remains underutilised
Sonam Tshering, Monggar

Jan 28, 2017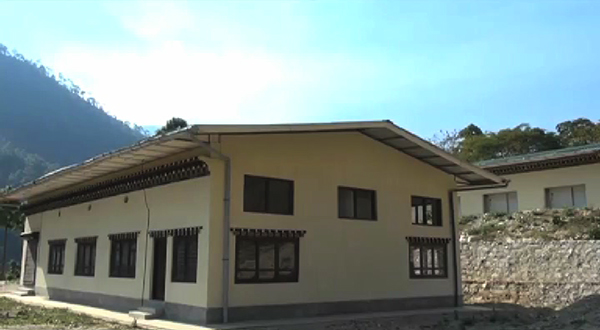 The Integrated Fruit Processing Plant at Lingmethang in Monggar remains underutilised due to lack of electricity and water supply.
Though the construction was completed almost five months ago, the plant is yet to have water and electricity connection.
An official from the plant said, they have been providing services to the people as and when required even though they do not have new infrastructure in place.
 "We could not connect electricity because we did not find any transformer worth carrying three phase line. To connect the electricity soon, we are discussing with Bhutan Agro Industries Limited. If they agree we will share the cost but if they deny we will connect it from the fund we got from SDF," said the Manager, Kinley Wangmo.
Once all the works are complete, the plant will benefit the people of Monggar, Lhuentse, Trashigang and Trashi Yangtse.
The plant has two buildings. One is used for processing fruits and vegetables and the other one function as cold storage.
National Post Harvest Center under Department of Agriculture, constructed the Fruit Processing Plant at a cost of around Nu 22 Million with financial support from SAARC Development Fund.