Female youth learns traditional art of weaving
Sonam Choden, Thimphu

Jan 25, 2017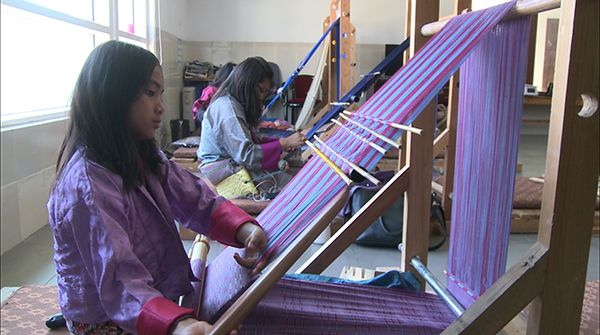 About 15 youth are undergoing training in traditional art of weaving called backstrap weaving at the Royal Textile Academy in Thimphu.
Kinzang Dolkar, 11, is one of the trainees. She began weaving when she was just about six years old.
"After my studies, I want to be a doctor. If I don't qualify for my dream job, I want to take up weaving just like my mother."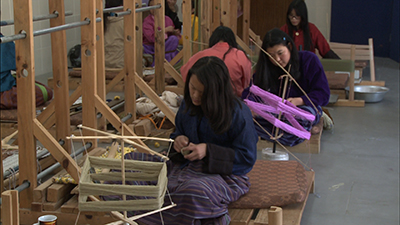 The trainees are being taught to weave plain cotton scarf.
The academy is also training participants how to dye yarn, contemporary designs, colour combination and basics on business and bookkeeping.
"Our main programme is focused on giving trainings to women in general and in winter vacation, we focus on students. We are hoping to impart with them the new skills so that they will be self reliant," said Rinzin Dema of the Royal Textile Academy.
The winter weaving program was started in 2014.
Around 70 students have been trained till date.
The training will end next month.