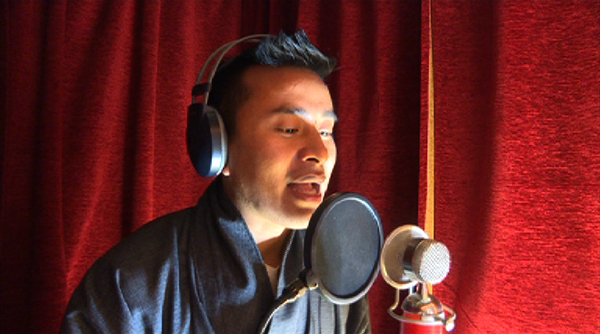 Kezang Dorji is courageous enough to tread the unbeaten path; at least in Bhutan.
The 27-year-old is becoming the face of rap music; spoken or chanted rhyming lyrics, in the country.
He has toured nine districts already, connecting and inspiring audience through his songs.
Kezang started young.
He said he channelled all his anger and frustration into music even as he was struggling to stay afloat.
Soon enough, music became his comfort.
"When I started there were resistance."
Kezang said he kept going at it and people started relenting, a little at a time.
"I wanted to share my experience, grief, and happiness through music. I started rapping in English."
He said he did not have much idea about the genre.  He then started uploading his work online where he received both positive and negative feedback.
Kezang said when he toured the districts last year; the little light in him started burning bright.
The challenges he encountered made him strive harder.
"I wanted to experience touring culture. Musicians, outside Bhutan, are always touring. I wanted to get the taste of performing LIVE. I also wanted other musicians to follow the suit."
However, he said, this just the first step of the journey he has embarked upon.
Kezang believes ordinary people can go on to achieve extraordinary feats if they work hard, have faith in themselves, and the courage to pursue dreams.