Y-Peer conducted first workshop on sex education
Komal Kharka, Wangdue Phodrang

Dec 28, 2016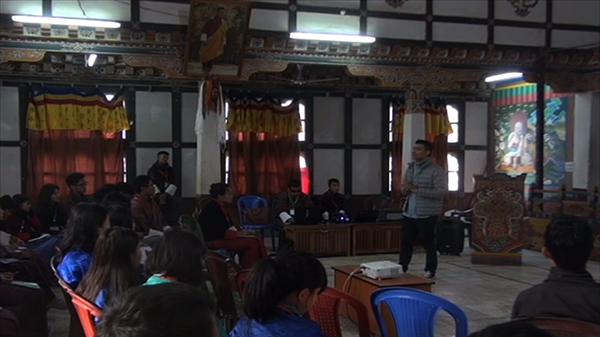 For the first time, Y-Peer, Bhutan network conducted a two-day workshop on "Sexual Reproductive Health and Rights" in Wangdue Phodrang.
Sex education dominated the discussion in the workshop which ended today. Adolescence, practice of unsafe sex, and teenage pregnancies were other key issues discussed at the workshop.
Y-Peer's members said discussing sex is still a taboo in the country.
In absence of proper public platforms to talk about sex; cases of unsafe sex and teenage pregnancies are prevalent among the youth.
"These days, youth in urban areas are exposed to modernization but they are still embarrassed and hesitant to talk about sex," said Y-Peer's National Focal Coordinator, Wangchuk Dema.
The Chief Programme Officer with the Department of Youth and Sports, Rinzin Wangmo said the workshop is to let the youth know the importance of sexual reproductive and health system.
Bhutan Network's Y-Peer has some 12 educational institutes.
It has over 500 trainees and student volunteers.
Along with youth and sports department, it has conducted several programmes, and trained youth on sexual reproductive and health issues since 2012.