BICMA bars screening of Hema Hema
Kinley Yangden, Thimphu

Dec 21, 2016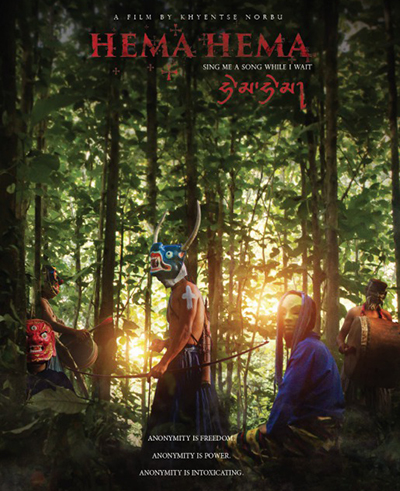 Bhutan InfoComm and Media Authority (BICMA), disapproved the screening of Bhutanese film, "Hema Hema: Sing Me Song While I Wait".

The Authority has forwarded the matter to the Department of Culture and is yet to hear from them.
The film was supposed to be premiered in Thimphu on December 19.
The producer of the film, Pawo Choyning Dorji said BICMA felt that they have inappropriately used the "Lha-tshog" masks.
"But we never mentioned that the particular mask was a Lha. Rinpoche himself said that many Lha are represented by the same mask as demons and Lu contents", said Pawo Choyning Dorji.
The producer also said that the film was seen as the most successful Bhutanese films abroad.
"All I wanted was to let our film strike a chord with Bhutanese audience and lovers of art. It is very unfortunate that we cannot screen the movie," added the producer.
"Hema Hema: sing me a song while I wait" had a special mention at the Toronto International Film Festival this year.  The film was also screened at several other international film festivals.
The film was conceptualised, written, and directed by his eminence Dzongsar Jamyang Khyentse.
Hema Hema is a film about an exploration of one man's journey through bardo, the state between life and death and the choices he encounters there. Men and women gather every 12 years to enjoy a few days of anonymity.