Hundreds line up at RMA to exchange Ngultrum with Rupees
Tshering Dema, Thimphu

Dec 8, 2016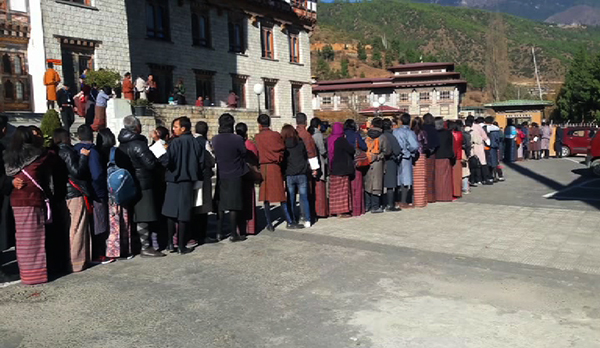 Hundreds line up outside the Central Bank in Thimphu in a hope to exchange Ngultrum with Indian Rupees. Most of them are pilgrims waiting to go to visit holy sites in India.
However, the Royal Monetary Authority (RMA) allows an individual to exchange only Nu 5,000 a month.
Also, given the depleting reserve, RMA caters to only 50 individuals a day based on lucky dip.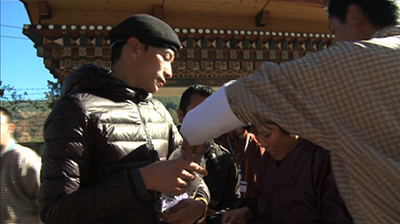 "I came all the way from Trongsa to get Indian Rupees. This is my fourth attempt. Still I wasn't lucky enough to be among the 50," said Wangi.
Wangdi said he even got his ticketing done. "It is almost time to leave and I haven't been able to exchange my money."
Tenzin from Paro said he has been in Thimphu for a week and visiting RMA every day.
"It would be convenient if instead of 50, 100 people are given the chance. Those staying in Thimphu can bring their family members to increase the chance of getting Rupees, but not us."
Officials from the RMA said the 100 rupee notes reserve is critical. They said they are in constant touch with the Reserve Bank of India for fresh supply of Rupee notes, following the demonetisation of the 500 and 1,000 rupee notes in India, last month.