Foreign Minister questioned on Bhutan-China boundary
Damcho Zam, Thimphu

Nov 25, 2016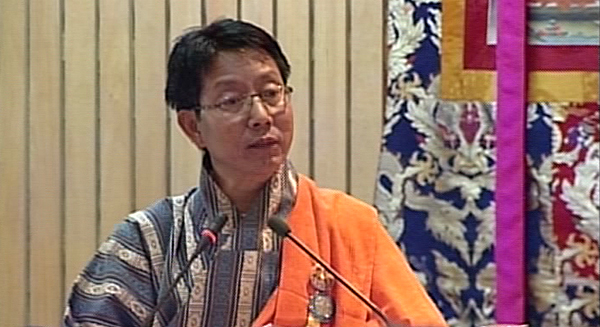 The foreign minister, Damcho Dorji, in the National Council today, said the difference in claims of boundary still exist between Bhutan and China.
It has been two decades since the boundary talks between the two countries began.
Lyonpo was responding to a question put up by the National Council's Deputy Chairperson, Tshering Dorji.
Lyonpo Damcho Dorji said the two countries started a joint technical field survey for a proper demarcation.
The survey first began in 2013.
"The talks are, most of the time, based on traditional customs of usage of land and the administrative authority."
The minister said the area include Pasu-Lam in the centre, Dok Lam in the West, Charithang, Sinchu la and Dangmana.
Lyonpo said they are working hard to solve the issue and that the relationship between the two countries is a priority.