Opposition questions the government on RTI Bill
Sangay Chezom, Thimphu

Nov 24, 2016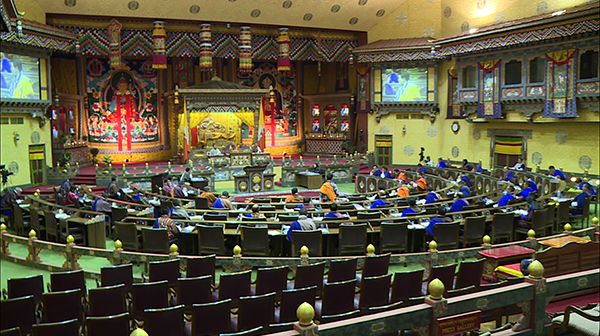 The Opposition questioned the government on the Right to Information Bill, which has become a dead bill.
Members of the Opposition brought up the issue during the reading of Bhutan Information Communications and Media Bill 2016 in the National Assembly, today.
The National Assembly had endorsed the RTI Bill in February, last year. However, since the National Council could not deliberate the bill, it went on to become a dead bill.
Opposition Leader, Dr.Pema Gyamtsho compared BICMA Bill to a hardware and RTI to software. "They should go together. If the parliament is going to endorse the BICMA Bill, we should also endorse RTI Bill."
He also questioned if the government is going to reintroduce RTI bill.
Panbang MP, Dorji Wangdi said a dead bill can be reintroduced yearly. "It has been two years since RTI became a dead bill."
Dramedtse-Ngatshang, Ugyen Wangdi said the Constitution specifies on the Right to information. "It is important that the parliament discuss the bill again."
On the other hand, the members of the ruling party said the Opposition is trying to politicise the issue.
"Instead of politicising, the opposition should look into what their mandate is," foreign minister, Damcho Dorji said.
Some of the MPs also said that the BICMA bill should include Right to information.
After much deliberation, the house asked the legislative committee to review the possibility of including provisions related to the Right to Information.