Vacant Gyadrung posts affect Paro
Yeshi Gyaltshen, Paro

Nov 24, 2016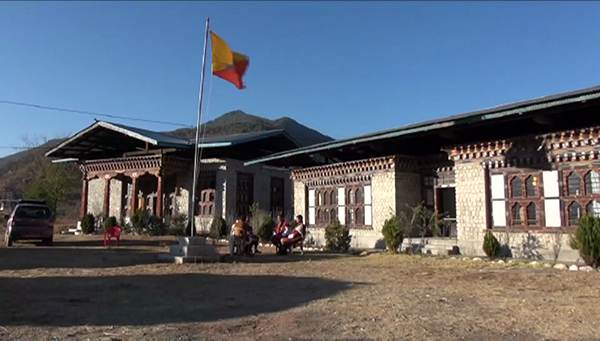 Some of the local leaders in Paro are confused as to why they are not allowed to recruit Gyadrung or clerks. They said it is not a new post and all other gewog offices still have Gyadrung.
Paro is the second district after Sarpang to be affected by the vacant Gyadrung's post.
Four gewogs in Paro: Lamgong, Tsento, Loong-nyi and Hoongrel do not have Gyadrung after they left office a few months ago.
They quit to look for opportunities elsewhere when the issue of doing away with the post of Gyadrung surface.
"The land tax for last year is still to be collected in Lango Gewog. And now it is almost time to collect tax and insurance payments for this year as well," said Lamgong Gup, Gem Tshering.
Loong-nyi Gup, Jamtsho said the gewog administrative officer has his own duties, and the Gup has his own responsibilities of dealing with the people and carrying out other duties.
"We have to provide our services to the public and without a Gyadrung it is difficult to attend to paper works which is usually done by Gyadrung."
Tsento Gup, Dolay said they were told to recruit Gyadrung about three weeks ago by the department of local governance.
"We got around six applicants. We were going to take the interview on the 15th this month, but then I got a call from the director asking me to hold it for a few days."
"The Department of Local Governance would like to request all dzongda to instruct the gewog administrations to keep the recruitment of Gyadrung in abeyance until further notice from the home ministry since the ministry is still in the process of discussion with the Royal Civil Service Commission regarding the retention of the Gyadrung's post," reads the circular.
The Department of Local Governance is planning to include the Gyadrung's post in the civil service.
The proposal is being reviewed by the government.
Gyadrungs have been recruited on a contract basis since 2011 without any involvement of the Royal Civil Service Commission.